Understanding if Your Workplace Injury Was an Accident or Negligence
by lauraramos | August 1st, 2022 | Accidents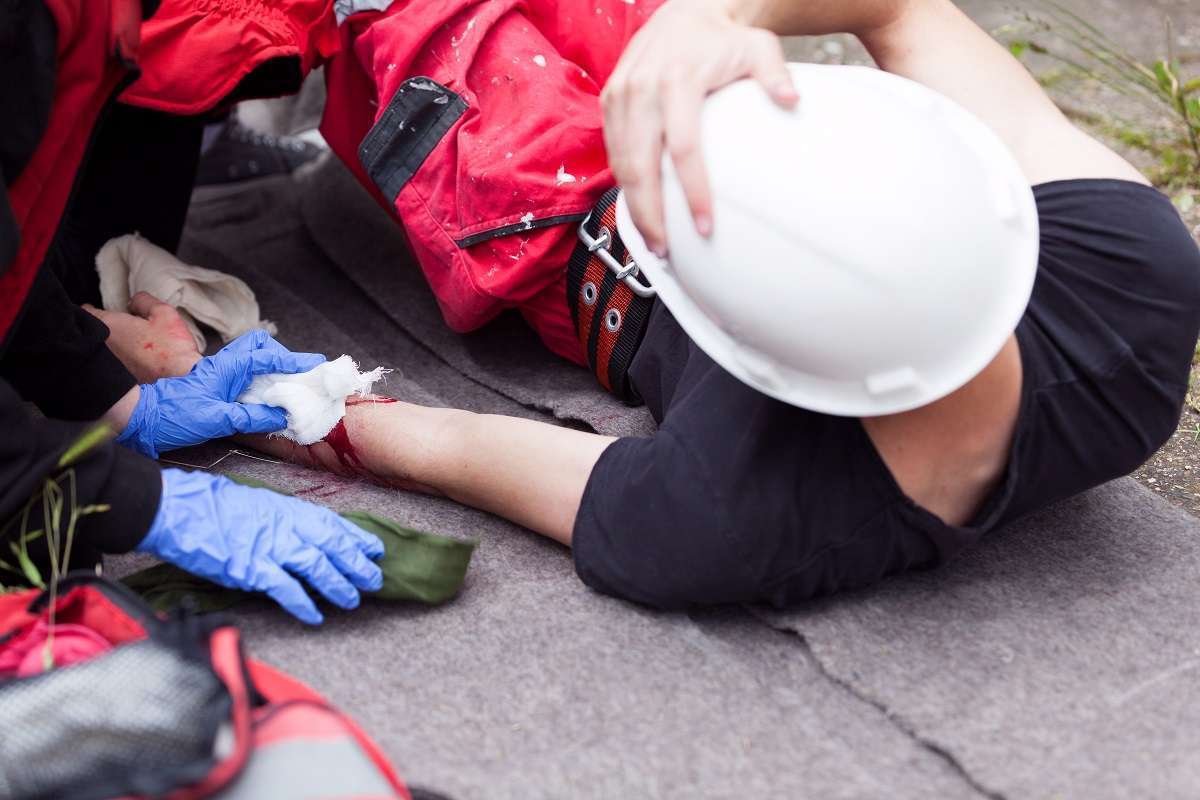 Workplace injuries happen all the time. Sometimes they are simply just accidents caused by unintended actions. However, there are often cases in which the injury was the result of the negligence of an employer, company, or business. 
From unmarked slippery floors to a lack of safety equipment provided to workers, when a workplace injury is caused by negligence, you'll need the support of an Austin work injury lawyer. Working closely with a workplace injury attorney, you'll be able to uncover whether your injury was the result of negligence or an accident. 
Read on to learn more about understanding if your workplace injury was an accident or negligence.   
Who Is Responsible for My Workplace Accident?
Injuries at the workplace are generally the responsibility of the employer. Any injuries that happen at work should be reported to your employer as soon as possible as this is essential to help protect your rights to legal action. 
Generally, businesses carry insurance to cover workplace injuries and accidents, in what is typically known as worker's comp. This insurance covers wages, medical care, disability care, and basic needs for a certain amount of time for the injured employee.
If the employer does not have this form of insurance, they may be legally responsible to pay for the damages themselves.  
In some instances, if your injury is due to the employer's negligence, they may try to convince you not to report it. This is illegal and should not be followed. 
Remember, you have the right to a workplace injury attorney.
How Is Negligence Determined?
Negligence has a very specific legal definition and your situation will need to meet certain criteria to qualify for you to have the right to take legal action against your employer or other party. 
To prove negligence in your case, you will need to prove the four elements that follow: 
Duty:

The defendant must have a legal duty to the plaintiff in the circumstances. For instance, the defendant was the employer and they should have provided reasonable safety equipment for you to complete your job. 

Breach:

The defendant must have breached that legal duty to the plaintiff. Following the previous example, the safety equipment was in poor condition or absent.

Causation:

The defendant's actions or inaction caused the plaintiff's injury. In this example, the safety equipment broke or the lack of it caused the injury. 

Damages:

The plaintiff was injured or damaged by the defendant's actions. Medical bills and lost wages can be the damages listed.
If you have been injured at work, you have rights you need to protect. Consulting a workplace injury lawyer in Austin can be a great first step. 
If you or a loved one have suffered a workplace injury, legal advice can help make this difficult time a bit less stressful. Ramos James Law, PLLC, has experience in workplace injury cases. We can make sure you get the results you need to get your life back on track.