One Hospitalized After Collision With a Semi-Truck
by lauraramos | August 10th, 2022 | Accidents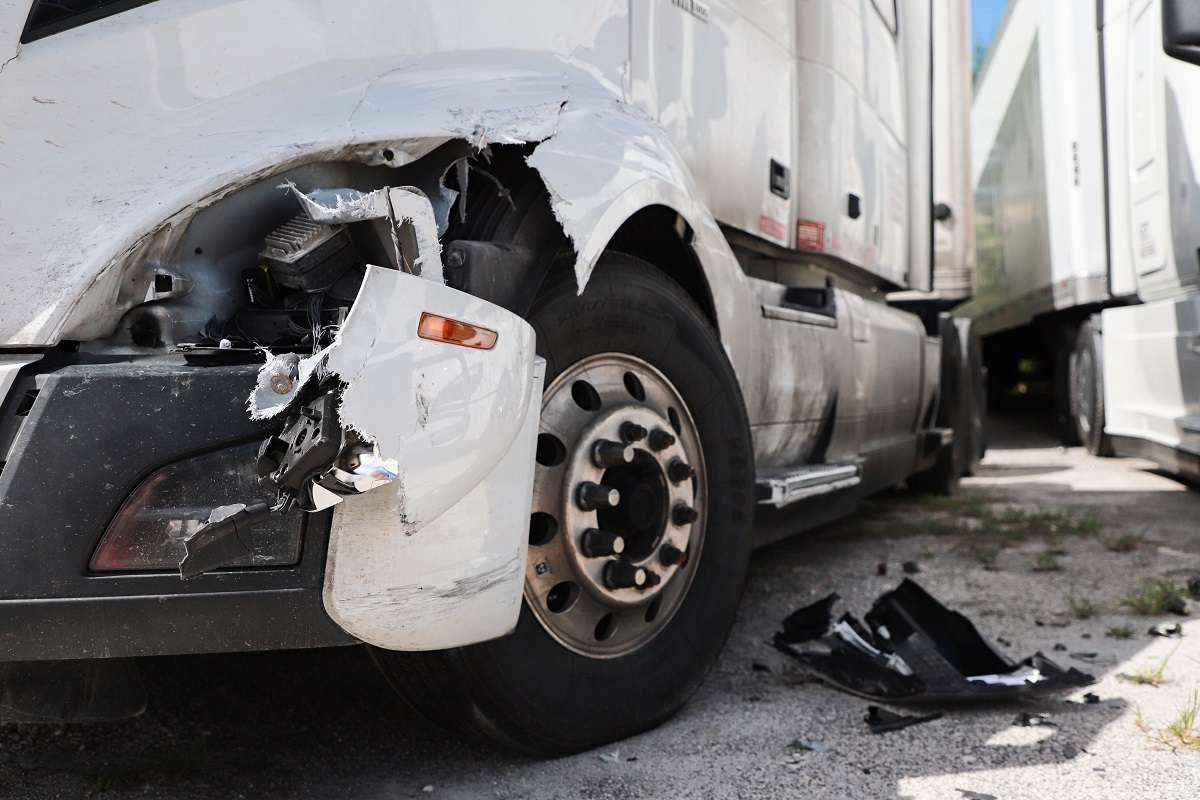 Austin-Travis County EMS reported one person hospitalized after a collision on Wednesday, August 10. 
The crash occurred at 2:35 a.m. when a semi-truck and passenger vehicle collided. The incident sent one adult to the hospital.
According to ATCEMS, the collision happened four miles east of Manor on the westbound lane of Highway 290 at FM 1100. 
While one person was trapped in the vehicle, crews were able to get them out. One individual was taken to the hospital with serious injuries while a second person refused medical care. 
Safety Tips for Driving Around Semi-Trucks
Semi-trucks can be especially dangerous on the road for a number of reasons: 
heavy trailers mean semi-trucks take longer to stop 

massive blind spots make it harder for truck drivers to see others on the road

heavy trailers make it difficult to turn sharply
Here's how to stay safe when sharing the road with large vehicles:
1. Beware blind spots. There are a few large blind spots you need to be aware of:
on the driver's side, the blind spot extends halfway down the trailer 

on the right side, this includes the two closest lanes 

the 20 feet in front of the truck and 30 feet behind are also blind spots 
If you can't see the mirrors, the driver can't see you. 
2. Give them plenty of space. Due to the blind spots, you need to give truck drivers plenty of space. Trucks also swing wide when turning. If you are in this arc, you run the risk of being hit.
Additionally, high winds or a sudden stop can cause a truck's trailer to tip over. A bad blowout can also make a truck swerve and crash into others.
Give a semi-truck much more space than any other vehicle.
3. Use your signals and pass safely. You need to give a truck driver advanced warning of your intentions while on the road as they make much longer to maneuver. Always remember to signal early when merging or exiting the road.
You should also only pass on the driver's side of a semi as this allows you to get out of their blind spots much faster. Wait to merge into the same lane as a semi-truck until you can see the driver in your rearview mirror.
When a semi-truck is passing you, slow down and give them extra space. 
Avoid distractions.

If you are near a truck, you need your full attention on the road. Don't try to text or grab something from the back seat. Anything that takes your eyes off the road should be avoided.

Mind your headlights at night.

The large mirrors of trucks catch a lot more light from headlights. Keep your headlights on low if you are behind a truck. 
If you have been in a commercial vehicle accident, there is help. Ramos James Law, PLLC, has experience in helping the victims of semi-truck accidents. 
Don't wait, contact us today for a FREE consultation.
Schedule Your Free Consultation Today
Source: KXAN Austin