What to Do With Your First Offer From the Insurance Company After a Truck Accident
by lauraramos | July 29th, 2020 | Accidents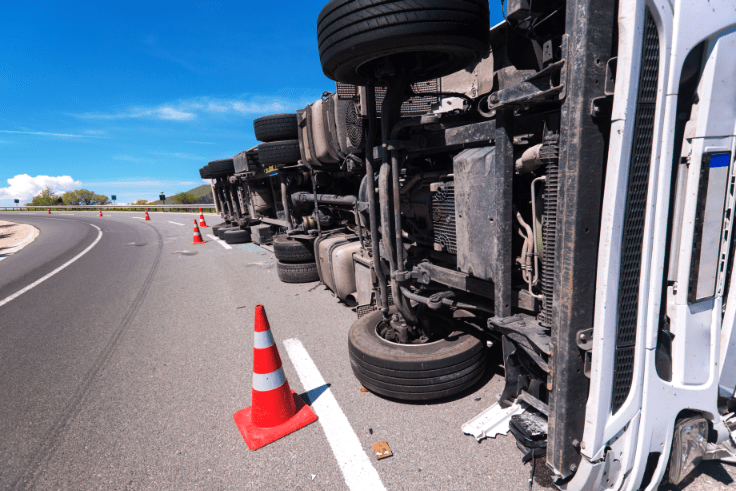 The COVID-19 pandemic has created a high demand for essential products and foods. This, in turn, has resulted in more 18-wheelers on the road, making truck accidents more likely to occur. And when it comes to truck accidents, the results are often catastrophic. 
To make matters even worse, the first settlement offer you get from the at-fault party's liability insurance company rarely comes close to what you actually deserve.
If you or a loved one has been injured in a large truck accident, it's crucial for you to know what to do with your first offer from the insurance company. This is where the Austin truck accident lawyers at Ramos James Law, PLLC, can be of assistance. 
Damages You Deserve
As a victim of a truck collision, you should not have to concern yourself with how you will cover the bills for your medical care, or how your family will survive without the ability to work. That's why it's in your best interest to find an experienced truck accident attorney right after a truck accident brings unforgiving chaos into your life.
Depending on the severity of your truck accident-related injuries, you might need:
Long hospital stays

Numerous surgeries

Many prescriptions

Frequent doctor visits

Rehabilitation in a facility

At-home care

Mobility aids
There's no denying that these measures of treatment can hurt your bank account, which is all the more reason for you to secure sufficient compensation.
Our truck accident attorneys will fight to ensure you get the financial compensation you need to take care of those medical bills, as well as for:
Pain and suffering

Emotional distress

Property damage

Loss of wages

Lost earning potential

Lost companionship

Disfigurement

Permanent scarring
The Insurance Company Is Not On Your Side
Insurance companies often look out for their own interests instead of yours. This is especially true for liability insurance companies whose customers cause massive truck wrecks that leave victims suffering much physical, financial, and emotional damages.
If an insurance company offers you a fast settlement after a truck accident, be wary. The first offer is almost never the best offer the insurance company can make. In fact, in far too many scenarios, the first offer is nothing more than an attempt at low balling you. The insurer hopes you are desperate enough to jump at the money.
Please be aware that accepting a settlement from an insurer comes with strings attached. You do not actually receive your money until you sign away your rights to sue the insurance company's client. This means if you were to take an offer now but later realize you settled for too little, there'd be nothing you could do about it at that point.
A savvy truck accident injury attorney knows exactly how to calculate the full, accurate financial costs of your truck accident injuries. This includes not just the money you already lost, but also the financial effect of the accident on your life in the future. Through careful collaborative analysis, you and your lawyer can determine how much money you should receive from the insurance company.
Don't make the mistake of trying to negotiate with a liability insurance company alone. The insurance company will take advantage of you in any way they can, especially when you're in a vulnerable and stressful state.
Let the Truck Austin Accident Lawyers of Ramos James Law Guide You Through the Process
Suffering injuries because of a truck accident is an extremely unfortunate and traumatic experience, but when you work with the right truck accident injury lawyer, they can lift some of that burden and stress off your shoulders.
Don't wait to seek the support of a reliable and resourceful Austin truck accident injury lawyer. The more you wait to seek legal help, the more challenging it may be to recover the maximum compensation you're entitled to. 
Let Ramos James Law, PLLC, work relentlessly to fight for the compensation and justice you deserve.