What Kind of Settlement Can I Expect From a Distracted Driving Accident?
by lauraramos | May 27th, 2021 | Accidents, Driving tips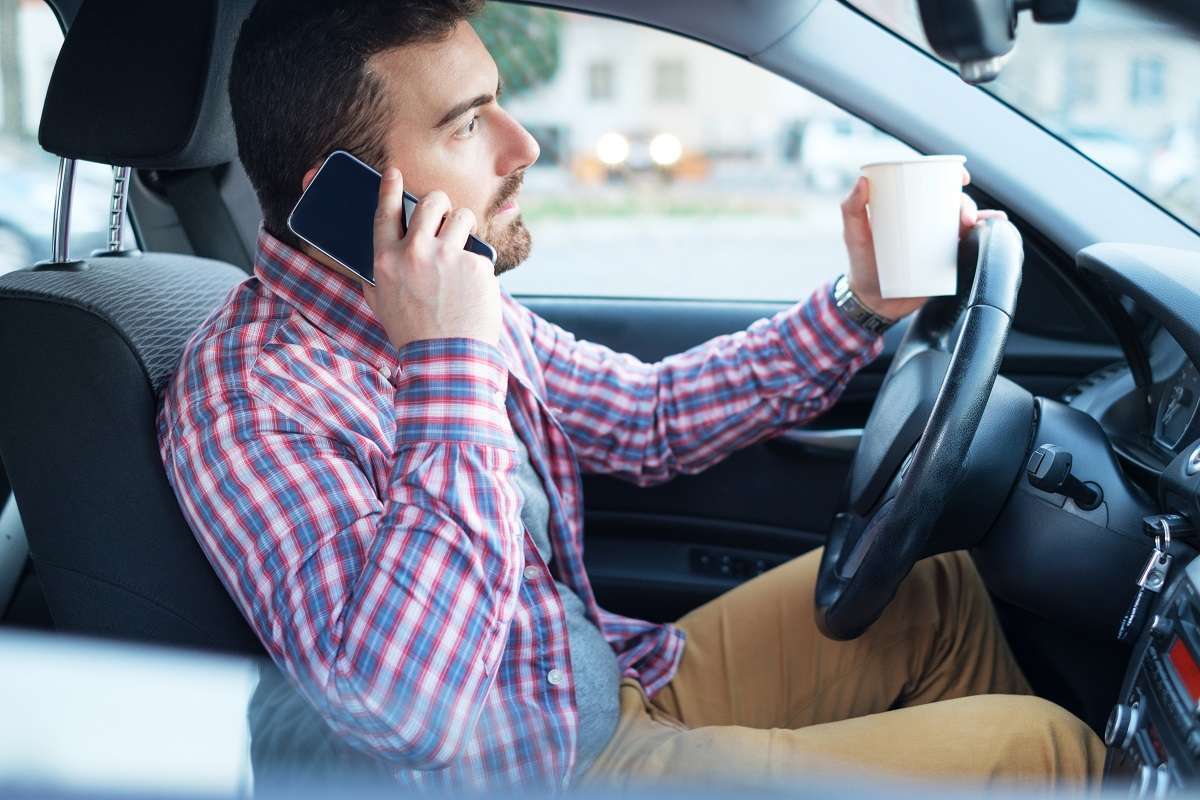 Before you can assess what your Texas injury claim is worth, you must look into whether there is a reasonable cause to sue the individual at fault.
Your injury case will be based on whether or not the driver (or other at-fault party) failed his duty to regard other drivers. A driver who gets distracted behind the wheel in any way, including texting or talking on a cellphone, has intentionally put other people sharing the road at risk. If you can prove that the driver was acting negligently, the driver is then responsible for the damages he or she has caused. 
Today, your compassionate Austin car accident attorneys at Ramos James Law, PLLC will go more in depth in regards to what kind of settlement you can expect from a distracted driving accident.
Damages Awarded From Distracted Driving Car Accidents in Austin
With Texas being a pure tort liability state for auto accident victims, any person hurt in a car accident can seek compensation from the guilty individual. Generally speaking, a car accident victim's initial step is to seek compensation from the at-fault driver's insurance company. Liability coverage usually covers the damages up to the policyholder's limit.
When a distracted driver is responsible for causing a serious or deadly injury, however, an insurance policy might not pay for all of the economic and non-economic costs. 
When you exceed policy limits or your insurance company rejects your liability, taking legal action can be the best course of action to recover additional damages. If a victim sues the at-fault driver in Texas court, they may be able to recover:
Medical expenses (e.g. ambulance ride, emergency room visit, hospital stay, surgery, radiology, and/or medication).

Future medical costs when an injury needs extensive recovery time or leads to a permanent disability that requires lifelong care.

Rehabilitation costs (e.g. physical therapist visits and assistive devices including crutches, prosthetic limbs, and wheelchairs).

Loss of wages for time away from work due to injury and/or hospitalization.

Lost earning capacity for future wages when a life-changing injury prevents a victim from being able to work.

Pain and suffering from the injury.

Loss of consortium with a spouse.

Scarring and disfigurement when injuries result in amputation or scars.

Punitive damages (intended to punish the defendant and prevent wrongful conduct).
Note that punitive damages can be awarded in personal injury cases in Texas where intentional harm or gross negligence is involved. In distracted driving cases that result in severe injury or death, the court may deem certain distracting behaviors as gross negligence and award punitive damages.
Secure Fair Compensation for Your Distracted Driving Accident With Our Austin Car Accident Lawyers
If you've been injured in an Austin car accident that was caused by a distracted driver, or have lost a loved one to a distracted driving accident, you only have a specific amount of time to file a claim.
The Lone Star State has a two-year statute of limitations for personal injury, so don't lose the chance to recover sufficient compensation to cover the physical pain of recovery and financial burden of medical bills you may not be able to afford.
Was your injury caused by the carelessness of a distracted driver? Contact Ramos James Law, PLLC, for your FREE, no-obligation virtual consultation!