Ramos James Law Wins Half a Million Dollar Recovery for Victim of Negligent Company
by lauraramos | November 7th, 2022 | Negligent Company
On the way home after picking up her six-year-old son Owen [1] from school, the last thing that Melanie [2] expected was for a double-loaded Mack truck which was hauling crushed rock to run a red light and strike their car at an intersection. After all, large trucks are subject to more stringent safety rules than the rest of us, correct? Companies are tasked with the safety of the public? They inspect their large commercial vehicles on a regular basis? They can afford mechanics on payroll and safety directors?
If only that were true for every company with a commercial vehicle on the road…
That day, the brakes on the truck that crashed into Melanie and her little boy didn't work. What's worse, the driver of the truck knew the brakes were out but kept driving it anyway, hauling heavy construction materials for hours on the road. But what is really unforgivable is that the company who employed the driver not only knew that the driver was out there on a company truck without brakes, but they allowed him to do so. They did nothing to stop him. The did nothing to protect us, to protect Melanie and her son.
Imagine what happens if a car is traveling 45 or 50 mph with no brakes and hits you, from any direction. Now imagine if that car is actually a commercial truck that weights, not the standard passenger vehicle weight of 8,000 lbs, but TEN times as much: 80,000 lbs.
[3]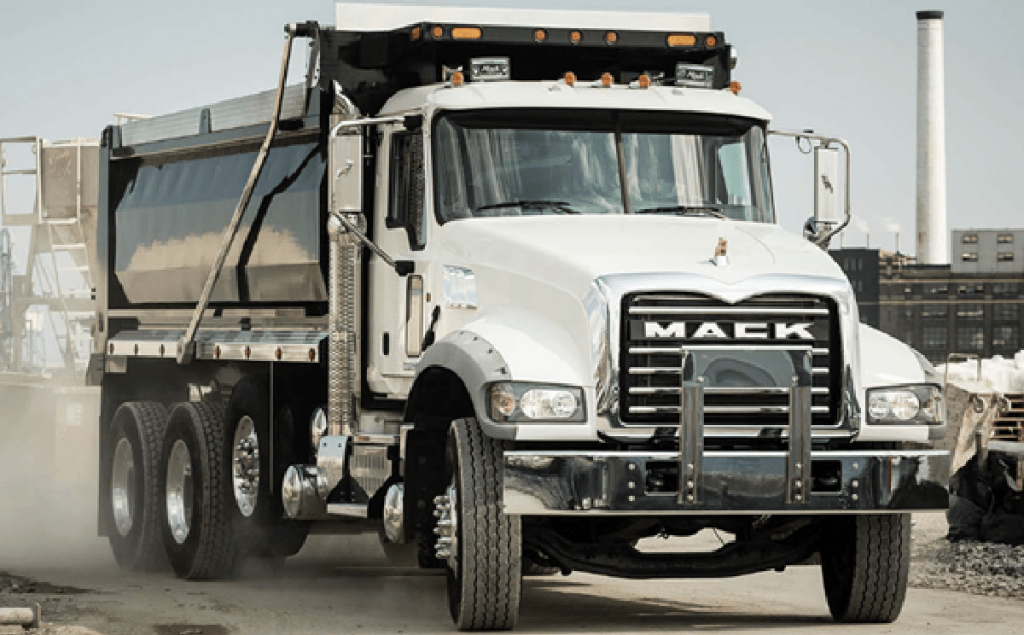 ━━━━━━━━━━━━━━━━━━━━
1. Names have been changed to protect the privacy of the victims
2. ID
3. Image is representative of actual truck involved in this case; photo credit https://www.tecequipment.com/trucks/dump-trucks-for-sale/
To recount everything Melanie and her son went through after that fateful day would not honor their story. Suffice it to say that Melanie, a young woman in her thirties, required spine surgery to correct and alleviate pain that was so excruciating that she could not get up from the floor for days. Owen still has night terrors about dying in the car.
All Melanie wanted after the wreck was what was fair: for the insurance of the company responsible for this crash to replace their car, pay for the medical bills. That is so even though Texas law allows injury victims to be made whole by legally recovering other damages such as lost wages, physical pain, physical disfigurement, mental anguish, future medical expenses, and more. The insurance company, true to their business model, denied their claim and delayed paying her anything. They forced her to get lawyers involved, us.
When I contacted the insurance adjuster who was handling the claim, he told me in no uncertain terms: "I will pay you $100,000 today for this to go away today. If you refuse, I will never offer that again." One hundred thousand dollars is a lot of money, but it means nothing if a person will need at least twice as much for the medical bills alone.
Granted, the defense fought to make this case appear like it was not clear cut. Melanie, as most of us, had gone to doctors multiple times before this crash. She had complained of pain to her back throughout the years for different reasons: the epidural injection when giving birth, bad posture at work, and other minor aches. The defense wanted to make it appear as though an 80,000 lb double-loaded truck with no brakes  ramming into her car had nothing to do with her pain because she already had it before the crash.
While Melanie was recovering from her spine surgery, one of her legs had not regained full strength and she fell at home. She went to the ER with hip pain. The defense argued that the fall was not related to this crash at all; quite the opposite, "that's probably what's causing her spine pain!"
The defense hired several experts to say three main things: 1) her medical bills were too high; 2) she was not as hurt as she said she was; 3) even if she was hurt, her injuries were already present when this crash took place and were not caused by it.
The experts who focused on arguing that her medical bills were too high, paid no attention to one important fact: a person has the right to choose their medical providers. To most of us, the reputation of the doctors who give us medical treatment matters. We ask our friends for recommendations. And that is for simple medical issues like a stomachache or a sprained ankle. It is reasonable that a person would want to see a highly qualified spine surgeon when discussing a serious procedure like spine surgery that could potentially cause paralysis or worse. The defense experts argued that the doctors should have charged her the same they would charge someone with access to health insurance or Medicaid but failed to address a simple question: did she have those benefits? The payments made by Medicaid or health insurance companies are lower due to many reasons, one of them being that large companies or entities pay thousands of claims at any given time and are able to use that leverage to negotiate lower payments to medical providers. A person without benefits has no leverage—out-of-pocket expenses or up-front payments are significantly higher.
After years of litigation, Melanie's justice finally came when, through mediation, the weaknesses of the defense case were appropriately addressed as well as the risk they faced in taking the case to trial. An injury victim, of course, also faces risks when deciding to take their case in front of a jury. Juries can be skeptical of the amount of time it passed between the crash and the trial: "why so many years later? Why now?". They can question injury victim's motives and think they are hoping for a windfall or their lottery ticket.
After seeing the ordeal this family and many more go through, I can confidently vouch for the fact that Melanie and Owen would prefer to never have to have experienced this crash than to get millions of dollars. There is no amount of amount, no hundreds of thousands or millions of dollars that a person would accept to experience endless years of pain and distress. However, the American civil justice system cannot turn back time and cannot put this company in jail. The only thing it can do is allow money damages to hopefully build a brighter future and happy memories as well as whatever the medical science community can provide to ease their pain that can be paid with money. And half a million dollars is a start.
If you were hurt by a  commercial vehicle, do not delay. Contact our law firm at 512-537-3369 for a complimentary consultation now.
Schedule Your FREE Consultation