Multi-Vehicle Accident Near Jarrell Left One Man Dead
by lauraramos | June 24th, 2020 | Accidents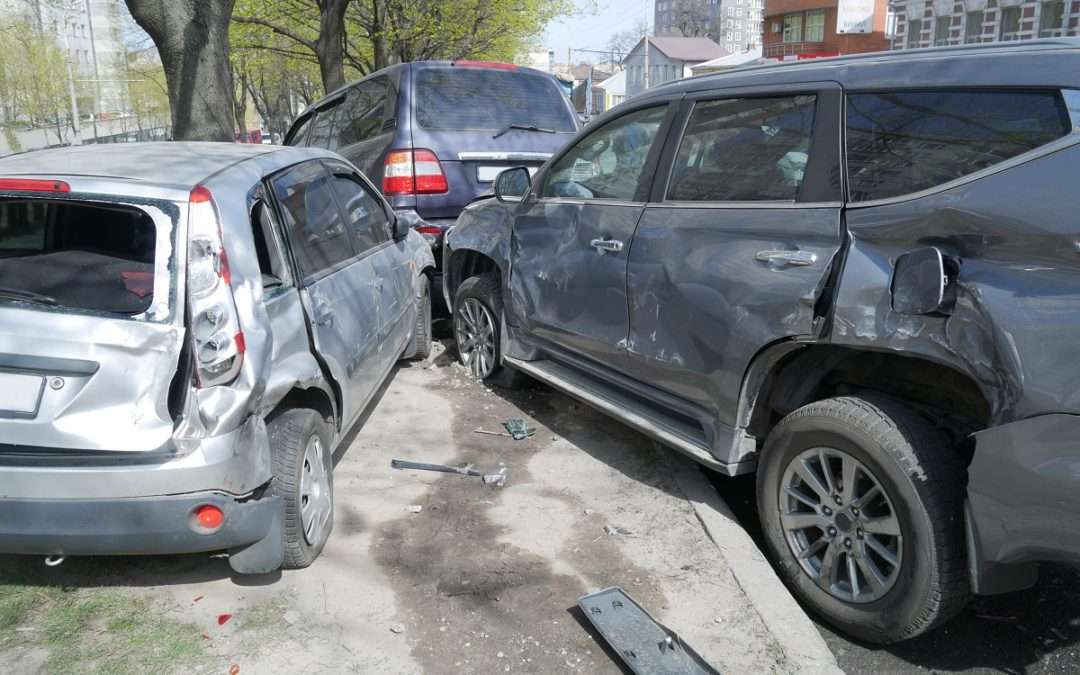 On the early morning of Friday, June 19th, a 27-year-old man died after being involved in a three-vehicle crash on Interstate 35 and County Road 146 near Jarrell, Texas.
Details About The Incident
According to the Texas Department of Public Safety, the accident occurred at 5:34 a.m. on Friday morning. The victim was driving a Volkswagen Jetta on I-35 within the right lane of the freeway, where he ultimately collided into an 18-wheeler. He then attempted to veer to the left side of the road where he struck the center barricade.
A 43-year-old woman operating a Chrysler PT Cruiser that was traveling southbound got tangled into the accident when her Volkswagen struck the young man's vehicle. She then proceeded to veer towards the right and struck into a guard rail.
The woman was rushed to the nearest hospital and was later released shortly afterward. The 27-year-old man was pronounced dead at the scene at approximately 5:40 a.m, and no further information was given in regards to the 18-wheeler driver.
The southbound lanes of the freeway were shut down to clear the scene and were later reopened that same morning.
The Severe Dangers of Multi-Vehicle Accidents
Multi-vehicle car accidents can cause serious and traumatic injuries to anyone involved, and the legal process behind filing a truck accident claim can be much more confusing to handle than a normal car accident would be.
In fact, in 2018 a total number of 17,079 fatalities were the result of multi-vehicle accidents, which–shockingly enough–accounted for 47% of all traffic fatalities that occurred on U.S. roadways that year. The State of Texas accounted for approximately 17% of these traffic fatalities across the U.S. with a total of 1,802 multi-vehicle related fatalities. 
Determining Who's At Fault in a Multiple-Vehicle Car Crash
In order to determine who exactly was at fault, the following factors and key pieces of evidence must be taken into account:
Any photographs and videos of the damages inflicted upon the driver and their property (the vehicle itself, any property within the car like a laptop, child seat, textbooks, etc.)

Testimonies from any eyewitnesses that managed to see the accident unfold at the moment it happened.

Police and accident reports.

Any other sort of crucial evidence that was left at the accident scene.
Additional key factors to determine who exactly was at fault involve driving intoxicated, distracted, recklessly, or in violation of traffic law.
What To Do If Involved in A Multi-Vehicle Crash
The following steps should be taken into account if ever involved in a multi-vehicle accident:
Seek Medical Attention:

Check to see if you or anyone else inside the vehicle suffered any sort of injuries. Keep in mind that some injuries suffered in these types of accidents aren't noticeable right away and can come into effect hours or days later, so getting a medical evaluation should be sought immediately after a car accident.

Contact the Police:

When the authorities have arrived at the scene, remain as calm and vigilant as you can in order to collect the necessary information from all parties involved on your end. Once a police report becomes available, it is vital to collect a copy in order to use it as evidence in a civil suit.

Collect Necessary Evidence and Information:

In order to have the strongest claim possible, it is extremely crucial to collect any information at the scene and following the accident. Besides the ones listed earlier, some of the other bits of information that should be obtained include:

 Any medical receipts, doctor's notes, proof of medication, and rehabilitation bills.

Photographs of the scene, including the license plate numbers of all other vehicles involved as well as any notable street signs and buildings.

Contact information of all other drivers involved, including insurance information.
Recruit a Trusted Attorney:

It is important to point out that you shouldn't give out any information or statement to any insurance companies before consulting with an attorney. The Austin car accident lawyers of

Ramos James Law, PLLC

have the experience you need when it comes to speaking with insurance companies and representing you in civil court.
Austin Car Accident Lawyers Ready to Serve Justice
While car accidents can happen no matter how safe we might drive, if involved, you can hold the at-fault party responsible for all of the physical and emotional damages inflicted upon you.
The Austin car accident lawyers at Ramos James Law, PLLC will proudly represent you in a civil court and will walk you through the entire legal process in order to pursue the appropriate financial relief and justice you are entitled to.
 If you or a loved one were involved in a multi-vehicle accident, do not hesitate to contact Ramos James Law, PLLC today!
Sources: Austin Statesman, KXAN