How to Drive Safely in Dense Fog
by lauraramos | September 24th, 2021 | Driving tips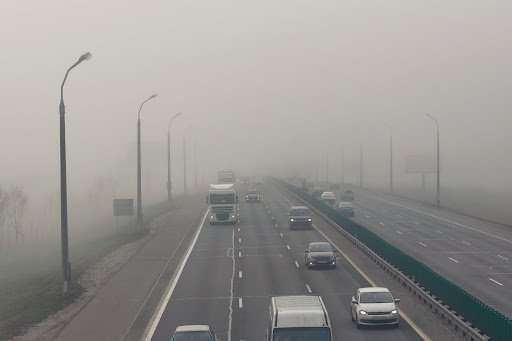 Car accidents happen every day. Some due to weather, others due to negligent drivers. Whatever the case may be, the aftermath of an accident can be painful, costly, and life-changing.
With the start of the fall season, there's an increased opportunity for fog to occur, and driving in heavy fog can be quite dangerous if you aren't being careful. In fact, more than 500 fog-related car accident fatalities take place each year.
Thankfully, there are actions you can take to minimize your risk of being involved in an accident.
Your team of Austin car accident attorneys at Ramos James Law, PLLC, want to share a few tips to help protect you during dense fog conditions.
Tips to Protect Yourself While Driving in Fog
1. Keep a safe distance from the car in front of you.
In foggy conditions, it is best to lower your speed and leave additional space between you and the cars around you. Generally, you should leave about 9-12 seconds in space between yourself and other vehicles.
Be aware that fog is most common in the early morning and will most likely disappear after the sun rises.
2. Keep an eye out for other vehicles.
Be observant of all the cars around you and their behavior. Additionally, keep in mind it will be harder to see white lights from oncoming traffic than the red light of cars stopping in front of you.
When we are diligent and cautious, we create a safer driving environment for ourselves and others. Driving in fog can feel intimidating, but when you follow the rules, everyone can get safely to their destination.
3. Don't use cruise control.
Using cruise control in foggy conditions is never recommended as you need full control of your vehicle's speed.
When the roads are foggy, surprises await, so being cautious and aware of your surroundings is a must.
4. Use your low beams only.
Never use high beams when driving in fog. This can decrease the visibility of other drivers and will make the fog appear denser.
Certain vehicles are equipped with special fog lights or fog lamps that improve visibility; if these aren't available on your vehicle, use your low-beam headlights.
5. Pull-over if you can't see.
Sometimes fog conditions can be overwhelming and make it completely impossible to see. In these situations, you'll want to pull over to avoid getting in an accident.
If you decide to pull over to wait out the fog, try to find a safe parking area. It's a best practice to move safely away from the highway to avoid getting hit.
6. When possible, stay home and stay safe.
If you can avoid driving in fog, staying home and staying off the road altogether is a good move. Once the roads clear up, it will be much safer.
Austin Car Accident Attorneys Ready to Serve You Justice
If you or someone you know has been involved in a major car accident, your Austin car accident attorneys at Ramos James Law, PLLC are here to support you.