An Overturned Recycling Truck Closes One Lane in Austin
by lauraramos | July 9th, 2021 | News, Truck Accidents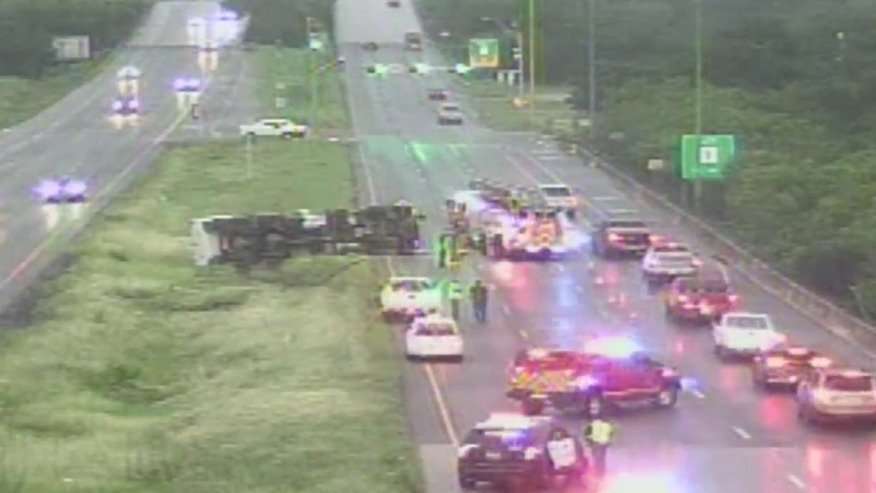 Early Friday morning, just before rush hour, a recycling truck turned over and closed one lane on Loop 360.
Details of the Austin Truck Accident
The northbound lane in Loop 360 in Austin was closed off when a recycling truck overturned and posed a dangerous risk to other drivers by obstructing both lanes, just as rush hour began. By 7:20 a.m., however, the lane was reopened.
Local authorities have limited details regarding why the accident occurred, but from what they do know, the recycling truck crashed into the grassy median when approaching the MoPac Expressway ramp.
How to Stay Safe When Dealing With Road Obstructions
All types of road obstructions pose some level of danger when passing by them, no matter if it is a partial obstruction like a stalled vehicle or an obstruction you don't want to be near like a downed power line.
What happened Friday morning, however, was a full-on road obstruction. In order to stay safe during something like this, we should employ safe driving techniques, mainly driving the speed limit and leaving enough space between you and vehicles in front of and behind you.
Doing so gives you, and them, plenty of time to slow down, stop, or avoid the obstruction altogether. At the same time, you avoid a car accident.
Dependable Austin Truck Accident Attorneys Eager to Help You Recover
Truck accidents are life-threatening. These metal giants are heavy, making impacts with them devastating no matter if they are in motion or at a complete stop. While drivers should remain vigilant and practice safe driving techniques, negligence happens and may cause a crash.
If a truck driver acted negligently–either through failure to maintain the truck properly, distracted driving, fatigue driving, or drug/alcohol use–you have options to file a truck accident claim with an experienced truck accident lawyer.
Let Laura Ramos James and her team represent you in your claim. We will lead you through the process from start to finish so that you receive the compensation you need to recover from such a traumatic experience.
Reach Out to the Austin Car Accident Attorneys of Ramos James Law, PLLC Today for Your FREE Consultation.
Source: KXAN