6 Fantastic Tips to Remember for Your Family's Summer Road Trip
by lauraramos | July 6th, 2018 | General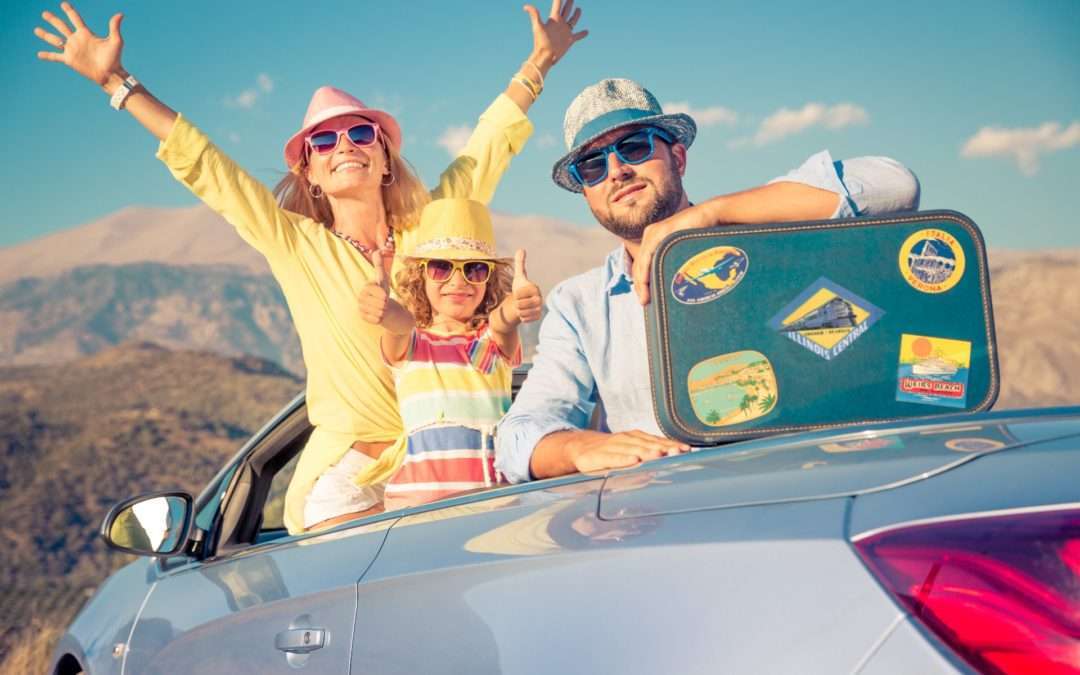 Summer vacation is a time for fun, sleeping in late, and getting lots of vitamin C from that bright, beautiful Texas sun. But before you get into vacation mode, there are a few things that you need to make sure to take care of prior to hitting the road for your summer road trip.
Your Austin car accident attorney at Ramos James Law, PLLC, wants to ensure that your family has a safe and amazing trip this summer. That's why we would like to offer you six fantastic tips to remember while planning your trip.
1. Make sure everything in your car works perfectly.
You can never be too careful when it comes to the safety of your family. To do that, there are a few steps you can take to ensure your vehicle is in tip-top shape for the road. Make sure to:
Check your vehicle's brakes

Check all car lights (headlights, tail lights, signal lights, brake lights, etc.)

Check tire pressure and tread

Check windshield wipers

Get your oil changed

Check the air filter
Check these things and you'll have smooth sailing on the open road.
2. Make sure you have the proper car seat for your little one and buckle them in properly.
Seatbelts are important for the safety of everyone in the vehicle – even grown adults. Your little ones should also have the proper car/booster seat for the long drive ahead.
Not only will you want to have the proper safety equipment for them, you'll also need to make sure that they are buckled in properly. In the event of a car accident, an incorrectly buckled seat belt could be the determining factor in how serious an injury your child suffers.
3. Have a first-aid/roadside kit handy.
This is one of the most important tips for families, especially those traveling with children. You'll always want to have a first-aid kit on hand. You never know when someone can get hurt and need a quick wound clean up.
If this type of injury happens while out on the open road, it can be difficult to determine how far ahead a rest stop or convenience store will be. With a first aid kit, you can keep the situation under control until arriving at the next town.
A roadside kit is just as important as a first-aid. These kits can be purchased with everything you need or you can customize your own roadside kit. If you decide to build your own, consider including:
Jumper cables

Flares or triangle reflectors

Motor oil

Blanket(s)

Flashlight(s) and extra batteries

A toolkit

Paper towels

Coolant

Bottled water

Snacks
A roadside safety kit can prove to be invaluable in case of a breakdown or other unforeseen circumstance.
4. Consider an "emergency child kit".
This tip is open to interpretation; you can add anything you see fit and customize it to your child's habits and needs.
By having an emergency child kit readily available inside the car, any of your passengers can help to give a fussy child the toy or snack they need to keep them entertained for the rest of the ride. Keeping an emergency child kit in the car can prove to be much safer than pulling over on the side of the road – which is quite dangerous especially on highways – and rifling through your trunk.
Having this type of kit can also help the driver stay focused and relaxed, knowing that the passenger has things under control.
5. Make sure to avoid ALL distracting electronic devices.
The number one distraction in the modern day is the cell phone. But keep in mind that a cell phone is not the only distraction that can pull your attention away from the road.
An iPad, DVD player, changing the radio, or even eating can lead to a serious car accident.
If you need to have your smartphone on, put it in a position where the light will not distract you, but can still be seen by your passengers. The last thing you would want to be involved in is a distracted driving accident.
6. If you're tired, STOP!
If you start to feel the least bit drowsy, stop to get some rest or switch drivers. Continuing to drive while tired is very dangerous.
The night before your road trip, you and your partner should get a good night's rest so you can both be prepared for a full day's drive. Drowsy driving is one of the most common mistakes drivers make and can be easily avoided by being honest with yourself about how tired you actually are.
Risking the lives of your family, and other drivers on the road, is simply not worth it.
No matter what unexpected event comes your way during your family road trip, Austin lawyer, Laura Ramos, will be there, ready to take care of you and your loved ones.
If you or a family member have been injured by a texting driver, a drowsy driver, a distracted driver, or the simple carelessness of another driver, contact the dedicated car accident lawyer at Ramos James Law, PLLC, today for a free consultation.
Trust in a law firm that truly cares for its clients. Let us be your guiding hand during this difficult time.