4 Steps To Prove Responsibility in a Truck Accident and How To Determine Negligence
by lauraramos | April 8th, 2022 | Truck Accidents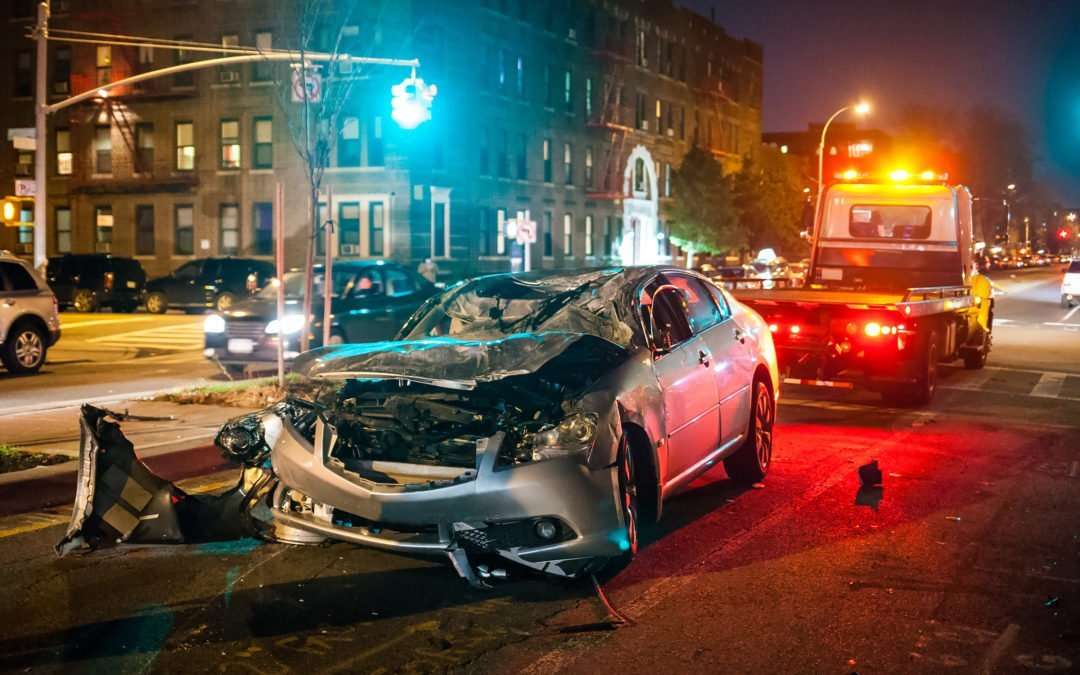 Automobile accidents often lead to trauma, stress, and in more unfortunate cases, severe injuries or death. When an individual is involved in an accident with a commercial truck, catastrophic damages can easily take place. 
Although you may be abiding by the laws and rules of the road, other drivers may not be as focused as they should be. Even though trucks are difficult to handle, sometimes the cause of a truck accident could be negligence, among other factors. 
Your experienced truck accident lawyers at Ramos James Law, PLLC, can help shed some light on how to determine who is responsible for a truck accident and how to establish if the cause was due to negligence. 
Proving Liability in a Truck Accident 
The aftermath of a dreadful accident can leave you in a panic and not knowing what to do after a truck accident. If you have been involved in a truck accident, it is in your best interest to gather information on the driver and on the following factors to determine who is at fault: 
1. Legal obligation to prevent harming others. 
In Texas, truck drivers are legally obligated to abide by the road rules and abstain from behaving in a manner that can cause an accident. It is up to the trucking company to hire drivers who are qualified and to maintain the trucks. 
2. Violation of legal responsibilities. 
If a truck driver is speeding, distracted, inebriated, or driving irresponsibly in any way, they are breaching their legal responsibility. Truck companies are responsible for screening their drivers and assuring the trucks are serviced properly. 
3. Proof that the accident was due to carelessness. 
Gather evidence that proves the accident was a result of the truck driver's or company's carelessness, for instance, the truck driver texting while driving.
4. Immense losses were caused by the truck accident. 
Provide evidence that demonstrates how your injuries and any other expenses were directly due to the truck accident. This evidence consists of medical records, medical bills, cost of damage to the vehicle, and documents showing loss of income. 
It is important to provide proof of the driver's employment at a company. In a lot of cases, the trucking companies can be liable for the actions of their employees. 
Self-employed or independent truck drivers are completely liable for any accidents they caused and for the maintenance, servicing, and safety of their truck(s). 
Austin Truck Accident Lawyers Show How Negligence Is Determined 
Your experienced truck accident attorneys in Austin utilize their knowledge of truck accident laws to prove negligence during the legal proceedings. Evidence and witnesses are key in determining whether the accident was caused by negligence. 
Frequent examples of negligence in truck accidents  include:
Driving while distracted

Not following the speed limit 

Refraining from stopping at red lights and running stop signs 

Driving while intoxicated 

Fatigued driving 

Changing lanes without checking blind spots 

Tailgating other vehicles 
If you or a loved one have fallen victim to a truck accident, contact your experienced truck accident attorneys at Ramos James Law, PLLC, for guidance in proving liability and negligence to get the compensation you deserve.