Who Is Responsible for a Car Accident & How Is Negligence Determined?
by lauraramos | June 1st, 2022 | Accidents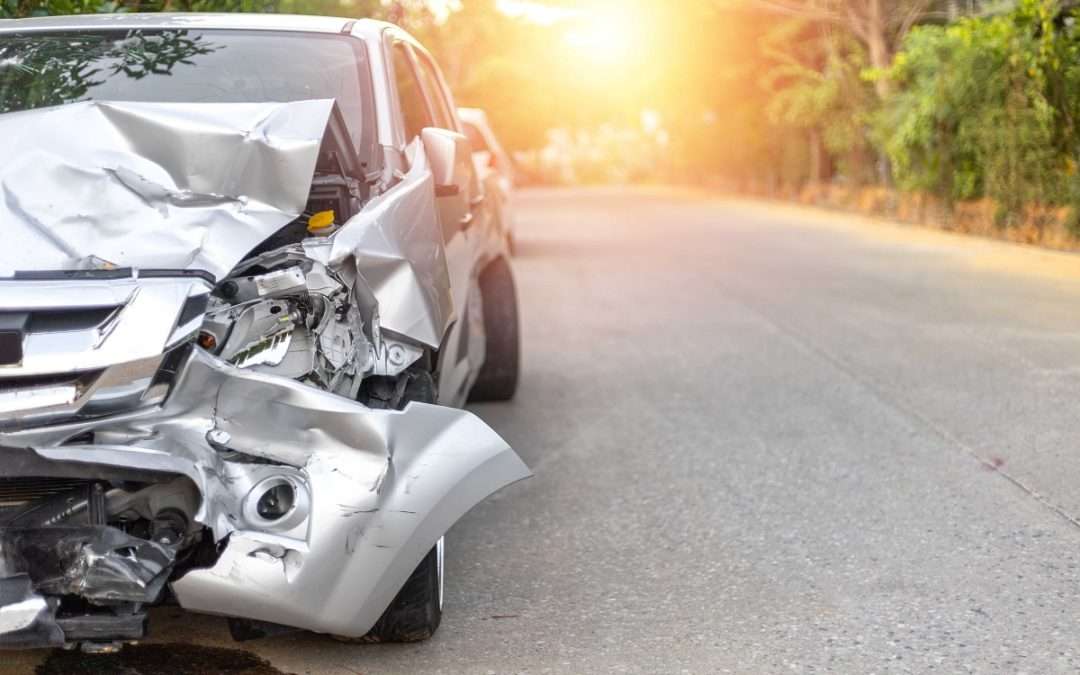 Car accidents can leave victims confused and with plenty of questions about what comes next. One is, "Who is at fault in my Texas car accident?"
This answer is very important for you and your loved ones involved in the accident, as this determines who will be responsible for the damages caused by the crash. 
Our Austin car accident attorneys at Ramos James Law, PLLC, can advise you on how to effectively handle your case, recover evidence to establish fault, and protect your legal rights.
How Comparative Negligence Law Works in Texas
Texas is an at-fault state when it comes to filing a car accident claim, which means the accident victim must file an insurance claim with the responsible party's insurance carrier instead of their own. In order for a car accident victim to have the right to recover compensation for damages, the victim must prove that the opposing driver was more than 51% at fault for the accident. 
Even if victims are partly responsible, the comparative negligence law in Texas allows them to file a claim or lawsuit while a deduction on their total compensation is made based on the percentage for which they are responsible. For example, if it is determined that the victim was 15% responsible for the accident, they will have 15% of the total damages deducted from their compensation. 
How Insurance Companies Determine Fault
While you might think that law enforcement determines fault at the scene of an accident, the truth is police can only issue traffic violation citations for who they believe is responsible for the accident. Insurance adjusters are the ones who ultimately determine fault through details found in their investigation and documents provided by attorneys.
Our experienced Austin car accident attorney at Ramos James Law has the resources to gather substantial evidence and conduct insurance settlement negotiations on your behalf.
How a Personal Injury Attorney Determines Fault
In most cases, establishing fault is simple but can be complex when dealing with a car accident involving multiple vehicles. Your attorney will collect various types of evidence to establish responsibility, proving that you have a legal right to pursue compensation for economic and non-economic damages. Types of evidence include: 
the police report prepared at the accident scene.

medical records indicating the extent and severity of your injuries

traffic camera footage

traffic collision reconstruction reports
How Courts Determine Fault
When it comes to taking the opposing driver to court for damages caused by the crash, your legal team will help you determine if this is the best option for your situation. While most car accidents get settled outside of court, here are a few reasons why your case may need to go to court: 
the insurance company does not offer you a fair settlement

the insurance company refuses to budge on paying out more money for your damages, despite your lawyer's negotiations

both parties can't agree on who was responsible for the car accident
In Texas, your car accident case can go to trial by jury or judge. Both will use the legal definition of negligence and comparative negligence to determine whether the defendant is at fault for your economic and non-economic damages.
Austin Car Accident Lawyers Dedicated To Defending Your Rights
If you were the victim of another driver's negligence, you might experience difficulty recovering physically and mentally as well as financially. The compassionate car accident attorneys at Ramos James Law, PLLC, will work to protect your best interests and fight to get you the maximum compensation you're entitled to.
If you or someone you love has been involved in a car accident, contact your Austin car accident attorneys at Ramos James Law, PLLC, for guidance on the importance of establishing fault.