Learn Who Is Responsible for Defective Product Injuries
by lauraramos | October 1st, 2022 | Product Liability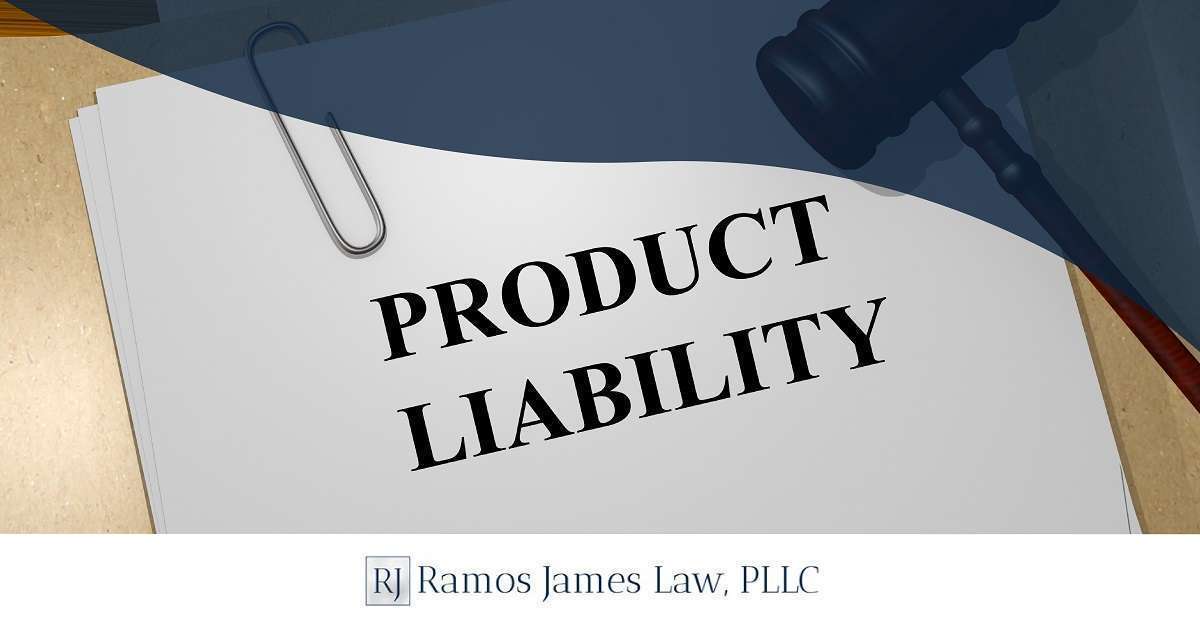 Every single day, we trust a wide range of products to be safe and function as expected. However, sometimes that trust is not earned; a medication may be contaminated or your car's brakes may fail. 
If an injury, death, or property damage occur because of a faulty product, the law entitles you to compensation. The tricky part is knowing who is actually responsible for your damages. This will depend on the exact facts of your case. Our Austin product liability lawyer at Ramos James Law, PLLC, has the information you need to file a successful defective product claim. 
Understanding Defective Product Injuries
If you want to have a successful product injury lawsuit, you need to understand the relevant laws in Texas. While you should consult an Austin product liability lawyer for your specific case, understanding the basics will help you to better grasp your situation. 
To start with, there is a burden of proof in order to have a successful case. You must prove that the product caused the injury and that you were using it exactly as the instructions stated. If you modified or tried to fix the broken product, your chances of success decrease significantly. 
You must also know what applies to your case and how that will affect the legal strategy your lawyer will advise. For instance, if you were damaged by an inherently dangerous product, you will have a harder time proving that you were using it in a reasonable way. These cases tend to only progress if it can be determined that the product was designed or manufactured with a defect, though poor safety labels may also allow for a successful case.
Injuries from a defective firearm also have a different burden of proof in Texas. You will need to create a much more comprehensive case in order to win compensation under the law. 
Who Is Responsible for the Damages I Received From a Defective Product?
In the majority of cases, the manufacturer is the party that must pay out for any damages sustained by the victim. This can also include other companies if a part they supplied was faulty and caused the injury. 
Sellers can only be held liable for damages under very specific circumstances. 
Most of these involve decisions made by the seller after it left the manufacturer's control. For instance, misleading advertising can put the seller at fault. It can also apply if the seller changed the packaging or if they installed the product on another one and caused the injury. All of this must be proven, but it can make or break your case. 
Another one that can occasionally apply is if you can prove that an injury was caused by poor installation. If it was the fault of the installer, you may be able to recover damages from the liable party. If the instructions for installers were poorly written, you may receive damages from whoever made the instructions. This could be a seller or it could be the manufacturer. 
This is why your product liability attorney in Austin may take some time to gather evidence. It will inform how your case will be argued and what damages you may collect.
Make Sure You Have an Austin Product Liability Lawyer in Your Corner
Since product liability cases are so complex, you need the help of an experienced and dedicated attorney. Ramos James Law, PLLC, is here for you! We have experience in product liability lawsuits and can help you get the compensation you need to rectify your suffering.
The longer you wait to get started, the less of a chance you have to receive compensation for your injury caused by a defective product. Contact Ramos James Law, PLLC, for a FREE consultation on your specific case.