Auto Accident Spinal Injuries: Getting Compensation
by lauraramos | April 1st, 2023 | Auto Accidents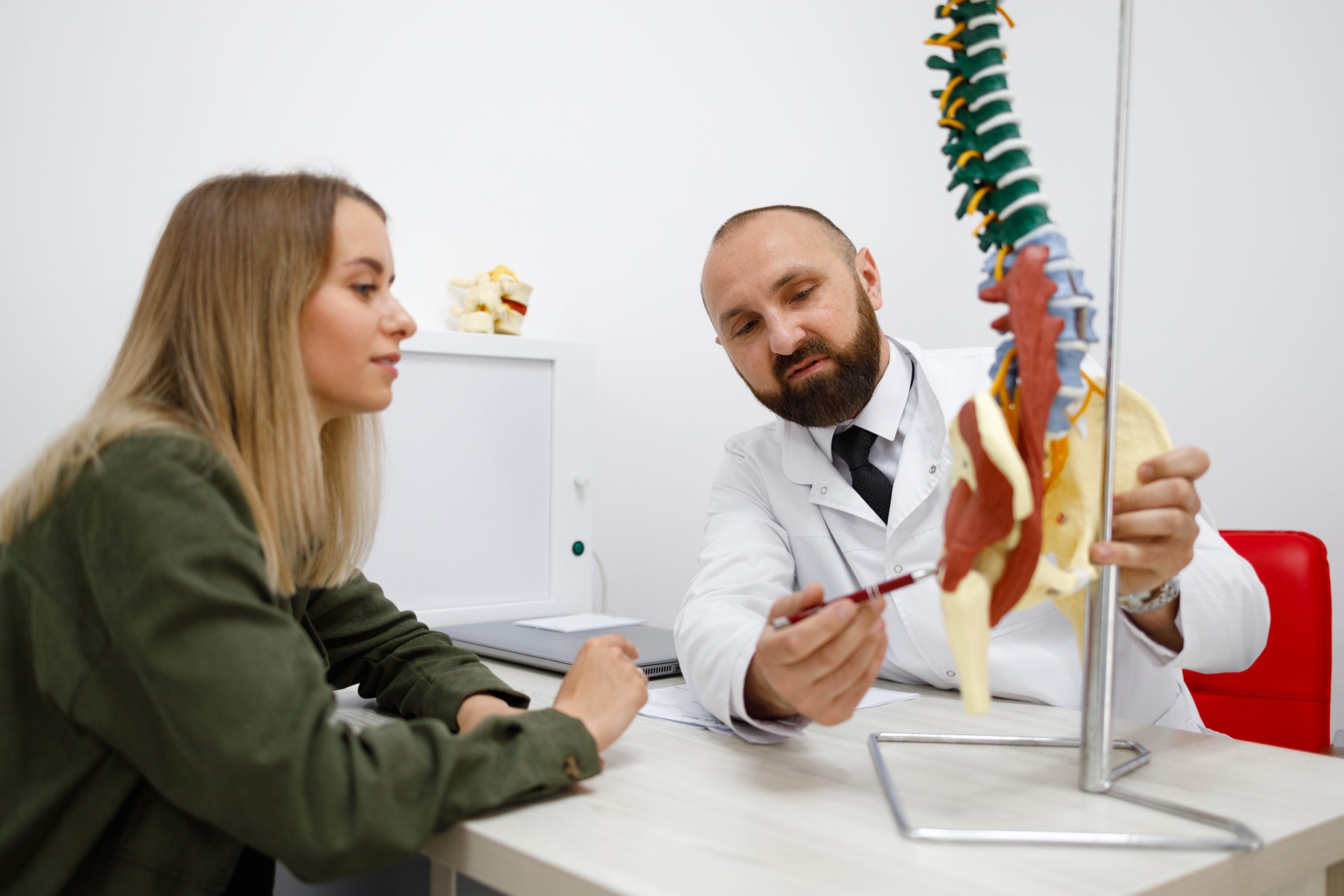 Injuries after a car accident are incredibly common; the sudden deceleration and impact usually mean that most will walk away with a few injuries.
Unfortunately, there are many individuals who will suffer serious injuries as a result of an accident. One of the most serious injuries an individual can face is a spinal injury. 
The spinal cord is very delicate and any type of force on it will put you at real risk of injury. Because of how frequently spinal injuries occur, they are frequently noted in personal injury claims following a crash. 
If you've suffered a spinal injury because of an auto accident, it's best to hire an experienced spinal injury attorney who can help you seek compensation for the damages you have endured. 
Most Common Car Accident Spinal Injuries
The spinal column is fragile and even a seemingly minor crash can cause a wide range of spinal injuries that may have long-term consequences. For instance, whiplash can cause pain and mobility issues because of strained muscles, tendons, and ligaments.
Other common spinal injuries include fractures, ruptured discs, facet joint injuries, and injuries to the spinal cord itself. Since the spinal cord is responsible for controlling the whole body, any injury to this portion can cause radiating pain, numbness, or even paralysis.
The Types of Spinal Injury Compensation
One of the most common questions asked in personal injury lawsuits is regarding specific legal terminology or language. While terms are self-explanatory, others aren't as obvious. 
Compensation, for instance, gets divided into economic or non-economic categories, which cover different types of damages. 
Economic Compensation
Economic compensation is generally specific and measurable, such as lost wages and medical bills. This form of compensation is meant to cover economic losses the victim has suffered as a result of the accident. 
Alongside these previously mentioned damages, compensation can also be recovered for real damages to their vehicle or other property. 
Economic damages are determined by calculating all expenses via receipts or estimates. 
Non-Economic Compensation
Non-economic compensation covers damages that can not be easily quantified, like medical bills. This form of compensation covers damages such as emotional distress, loss of consortium, disability, and disfigurement. 
If you've ever heard about compensation for pain and suffering, this is an example of non-economic damages. 
These damages are harder to calculate and tend to be capped at a certain percentage of your economic compensation. You are more likely to receive non-economic damages if your spinal cord injury had a major and obvious long-term negative effect on your life.
Average Crash Spinal Injury Payouts
Spinal injury compensation tends to be higher than many other personal injury payouts. Nationwide, the average for car accident spinal injury cases is $834,686. However, this is because some cases end up having very high dollar amounts attached. 
The median settlement nationwide is $285,000.
While these numbers are referring to national averages, the total you may be able to recover will vary based on where you are living. In Texas, the average number is $503,648 while the median compensation comes in at around $350,000. 
However, there have been cases with much higher payouts. The largest in the state was a $2.1 million case where the plaintiff was injured by a commercial vehicle and required multiple surgeries to recover. 
If you want to get the maximum amount possible, you need an experienced spinal injury attorney.
Trust the Spine Injury Attorneys at Ramos James Law
When you need to make a claim for spinal injury compensation, you need an experienced spine injury attorney in your corner. Ramos James Law, PLLC, is here to fight for you. Schedule your free consultation to learn how we can help you.