Why Your Truck Accident Case Needs a Spoliation Letter
by lauraramos | April 16th, 2020 | Truck Accidents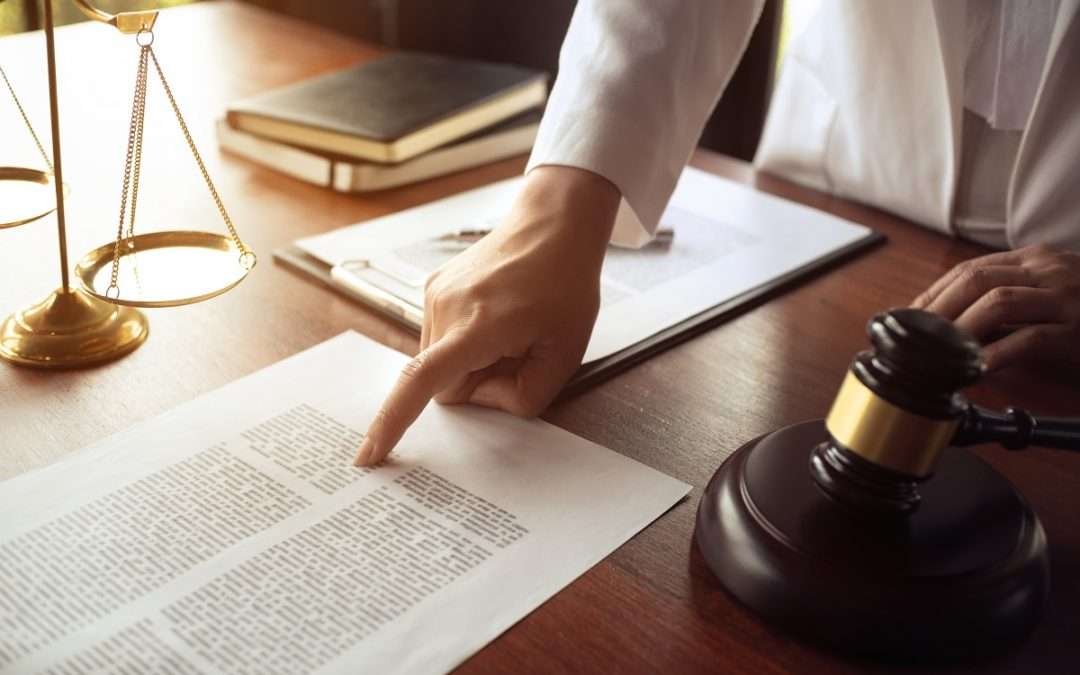 In a truck accident injury claim, proving liability with solid evidence is the only way to seek out proper civil justice from the trucker and/or trucking company. Even then, expecting a trucking company–especially one that caused your accident through negligence–to act in good faith and actually provide this evidence for your case may be nothing but a pipe dream.
One of the main issues with truck accident claims is that there have been plenty of cases where the negligent party, either the trucker or the company themselves, may tamper or destroy any type of evidence in an attempt to make proving liability difficult for the victim.
While truck accident claims can be more complex than standard car accident claims, having a spoliation letter drafted by an experienced Austin truck accident attorney from Ramos James Law, PLLC would ultimately be the key to receiving the proper financial relief you need from the negligent trucking company that caused your suffering.
Spoliation Letters Explained
A spoliation letter is a notice that is sent out to the trucking company that lets them legal action against them is impending and demands their cooperation during this discovery phase. This letter also states that they can't tamper or destroy any potential evidence and have to grant the attorney access to specific records they have that could potentially be used as evidence.
Under the Federal Motor Carrier Safety Administration (FMCSA) regulations, all trucking companies are required to keep recorded logs of their drivers and trucking equipment for 6 months to a year, all of which can be admissible as evidence for your claim and are often destroyed to obfuscate it.
What a Spoliation Letter Specifically Asks For
Just as a plaintiff would need to collect specific information such as insurance information, license plates, and the exact whereabouts of a car accident, the spoliation letter request similar, more in-depth information from the trucking company.
Specific requests contained in a spoliation letter would ask the trucking company to preserve any, or all, of the following:
Information of the truck and the condition it was in at the time of the accident

The permits and licenses of the truck

Driver's daily logs, travel reports, and medical and driving records

Trucker's alcohol and drug test results

Trucker's contract, work history, and certifications

Maintenance reports 

Repair reports

Inspection reports

Accident reports

The police report of the accident

Contents of the truck's black box

GPS information

Any potential photographs or video recordings of the accident itself

E-mails, voicemails, and any other correspondence documents regarding the accident
Legal Representation From the Austin Truck Accident Attorneys You Can Trust
If you or a loved one has suffered devastating injuries due to a catastrophic and negligent accident caused by a truck driver, contact Ramos James Law, PLLC as soon as you possibly can! Our trusted Austin truck accident attorneys can take on the trucking company and hold them liable for all of the damages you or a loved one had to endure.
The legal team at Ramos James Law, PLLC can sit down with you, evaluate your case, and appropriately draft a spoliation letter in order to secure strong evidence that can prove liability on part of the trucking company and award you the proper financial compensation you deserve.
Don't let the COVID-19 pandemic stop you from receiving civil justice. Schedule your digital legal consultation today.