What to Do When You are Involved in a Rideshare Car Accident in Texas
by lauraramos | October 6th, 2020 | Accidents, Auto Accidents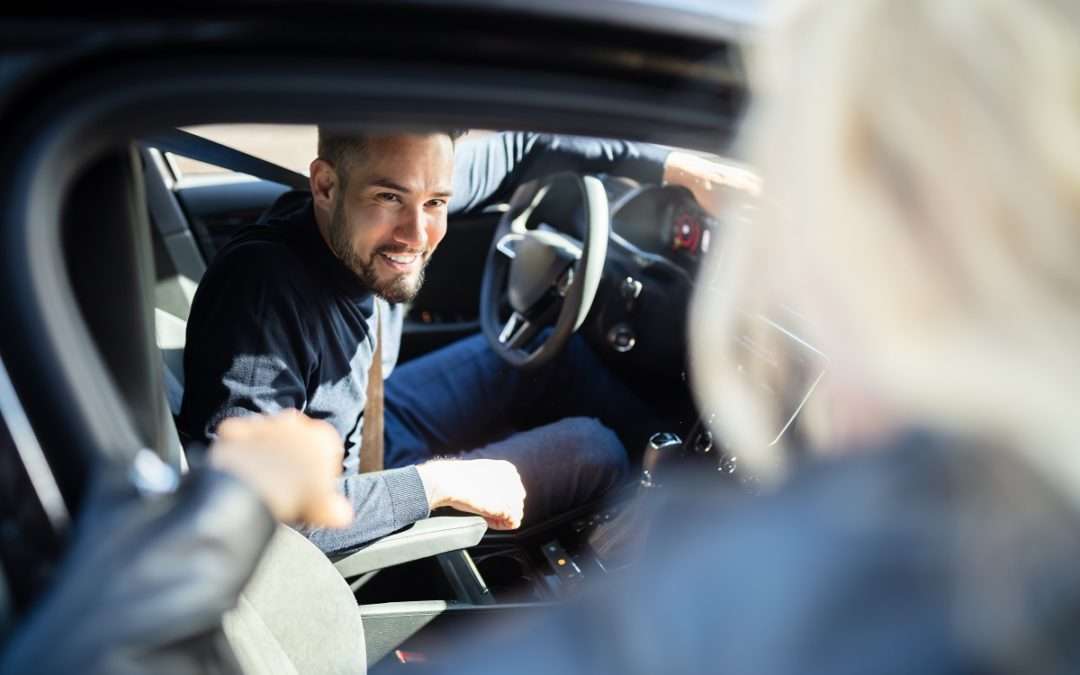 Texans find ridesharing services such as Uber or Lyft to be fast, convenient, and affordable ways of getting around when public transportation or personal vehicle use is not an option.
While ride-sharing services seem like a good alternative for those in need, the reality is that you are putting your health in the hands of the driver. While, as riders, we want to give these individuals the benefit of doubt that they will keep us safe, you never fully know if they are capable of getting you to your destination safely.
The Austin car accident attorneys of Ramos James Law, PLLC, have compiled important information regarding what you should do if you are ever involved in a car accident in Texas when using a rideshare service.
What Texas State Law Requires of Ridesharing Companies
Texas state law requires ridesharing companies to provide their drivers with 50/100/25 insurance coverage when they are considered to be "on-the-clock" but not giving a ride, and $1 million in insurance coverage when they are actively giving a ride to a client.
Essentially, what this means is that in the event of an accident, the company, not the actual driver, will be held liable to pay out for the damages and injuries you have endured.
Policies to Be Aware of as a Rideshare User
As previously mentioned, if you are injured in a car accident while using a rideshare service, the rideshare company may be liable depending on the circumstances of your situation. While there are a number of rideshare service providers, it makes sense to delve deeper into the two largest providers:
1.Uber's Insurance Policy
In the event of an accident, Uber can be liable for your damages only if the accident was caused by the driver during an active ride. If the accident meets this criteria, Uber will provide up to $1 million worth of insurance coverage.
If a driver was online, matched up with a user, and gets involved in an accident on their way to pick them up, Uber will provide up to:
Up to $50,000 per person involved.
Up to $100,000 in bodily injury coverage.
Up to $25,000 property damage coverage per accident.
2.Lyft's Insurance Policy
Similar to Uber's policy, Lyft will provide up to $1 million in coverage if their contract driver is directly responsible for causing the accident. However, if they are online but waiting to get paired up with a user when they get into an accident, then the driver will likely have to use their own insurance.
Lyft may cover the damages if the driver's coverage is inefficient.
The main component to consider is the active status of the driver and the phase they were in when they were performing their duty.
You will be unable to seek compensation from Uber or Lyft if you are involved in a car accident while the rideshare driver is offline. In that case, a claim would be filed against the individual rather than the company.
Know Your Rights as a Passenger
As a passenger and client of a rideshare service provider, certain measures and criteria must be met in order to ensure your safety, including:
The right to a safe, modern-vehicle: Each rideshare company requires its drivers to have a vehicle that is no more than 10-years old.
The right to have access to a seatbelt: Each vehicle must be equipped with fully functional and accessible seatbelts.
The right to a sober driver: No rideshare driver should ever drive impaired. If your driver seems to be under the influence of alcohol or illegal drugs, you have the right to refuse their services and can request an alternative driver.
The right to personal space and privacy: If you feel a driver is invading your personal space or making inappropriate comments, you have the right to stop the ride and report the driver immediately to the rideshare company.
The right to safe driving: If your driver is acting recklessly or is distracted by cell phone use, you can report them to the ridesharing company and you will receive further instructions from their customer support.
If you feel any of these rights are violated or played a factor in your car accident, do not hesitate to report the driver and take note of the violations for further evidence.
Reliable Austin Car Accident Attorneys by Your Side
When involved in an unexpected car accident using a ridesharing service, it is vital to seek out medical attention, and report the accident to the local authorities and the rideshare company immediately. It is also important to gather as many photographs pertaining to the accident, including photos of the vehicle damage, license plate numbers, and visible injuries.
Once you have received medical attention, get in touch with the Austin car accident attorneys of Ramos James Law, PLLC, as soon as you possibly can to get started on a claim.
If you or a loved one are involved in a rideshare accident, contact Ramos James Law, PLLC, today for a FREE no-obligation consultation!