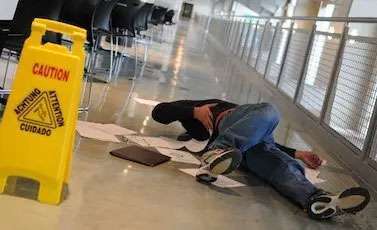 According to the National Safety Council, slip-and-fall accidents are the third-leading cause of injury-related deaths in the U.S. In fact, falls account for a third of all non-fatal emergency room visits for injuries. This is more than the next three top causes combined. In 2021, a total of roughly 45,000 people died in the U.S. because of slip-and-fall injuries.
These dangers are also present in Texas workplaces. In 2020, more than 210,000 workers were seriously injured in falls at work, with 805 dying from their injuries.
At Ramos James Law, PLLC., we take pride in representing mistreated workers who have suffered an injury because of a slip or fall while on the job. If you or a family member have suffered from such an accident because of negligence in your work environment, let our personal injury lawyer provide you the legal guidance you need. If you are in a tight financial situation, find comfort in knowing that we don't charge unless you win.