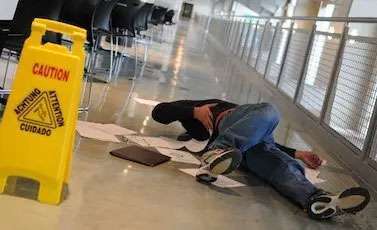 According to the National Safety Council, the third leading cause of unintentional injury-related deaths is falls. In 2014, nearly 32,000 individuals died from falls at home or work in the United States.
The statistics for slips and falls injuries at work are just as abysmal. In 2013, nationwide, there were over 47,000 workers who sustained an injury after a fall at work and who required days off because of their injury.
Unfortunately, for many working families, time away from work can have a major effect on their finances and quality of life.
At Ramos James Law, PLLC., we take pride in representing mistreated workers who have suffered an injury because of a slip or fall while on the job. If you or a family member have suffered from such an accident because of negligence in your work environment, let our personal injury lawyer provide you the legal guidance you need. If you are in a tight financial situation, find comfort in knowing that we don't charge unless you win.