Shocking Statistics: Looking Into the Car Accidents That Occur in Austin and Throughout Texas
by lauraramos | March 11th, 2020 | Accidents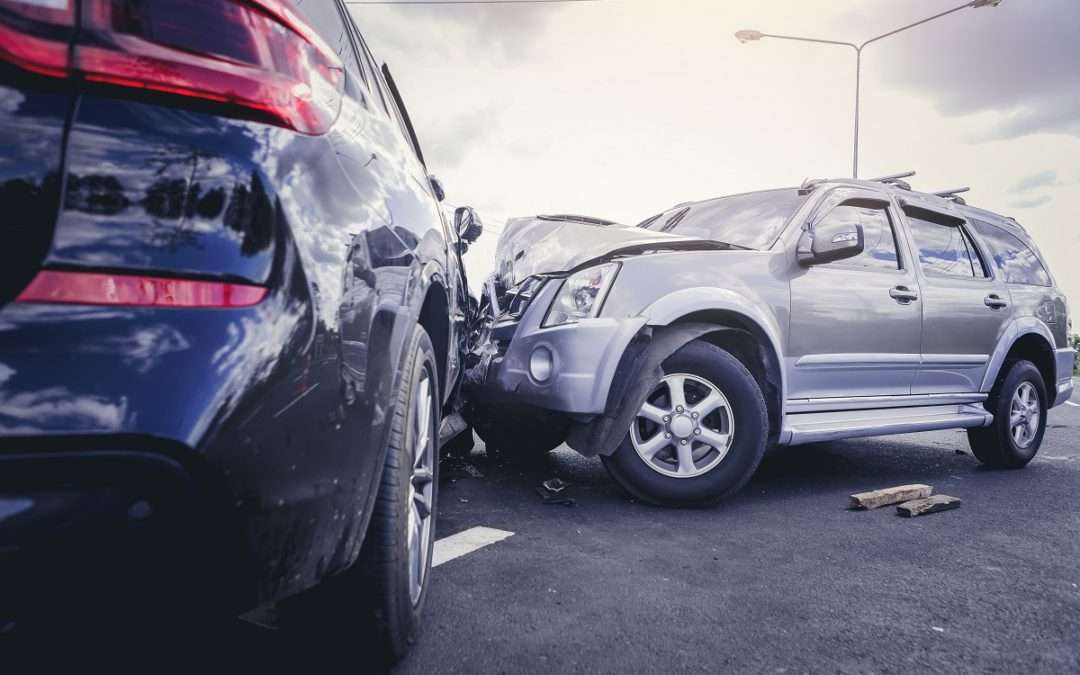 Car accidents are not only a hassle to deal with financially, but the end results could be devastating to the human body and mind. In some instances, the injuries that are sustained in them may take years to recover from, making a significant impact on their quality of life.
While car accidents can happen to anyone of us at any given time, there are a few simple things that we can do on our roadways in order to potentially avoid getting into such devastating events.
The Austin car accident lawyers of Ramos James Law, PLLC, would like to provide our fellow Texas residents and drivers some eye-opening state-wide statistics they should be aware of, the main factors behind them, and some crucial tips to follow if you ever find yourself in a car accident.
Staggering Texas Car Accidents by the Numbers
Texas is known to be the leading state with having the most car accident fatalities in the entire United States. In fact, there have been no deathless days within Texas roadways, and at least one person has died in a car accident every day since November 7, 2000.
If those facts weren't sobering enough, according to the latest crash report conducted by the Texas Department of Transportation, in 2018:
One (1) person was killed every 2 hours and 25 minutes on Texas roadways.

One (1) person was injured in a vehicle accident every 2 minutes and 7 seconds on Texas roadways.

There were a total of 12,161 crashes that resulted in serious injuries, and a total of 14,908 people, including drivers and passengers, that sustained a non-fatal serious injury that same year.
In addition, the City of Austin accounted for a total of 15,365 reported crashes in 2018:
67 of those reported crashes resulted in fatalities.

518 of those reported crashes resulted in serious injuries.

 4,386 of those reported crashes resulted in non-incapacitating injuries.
In 2019, there was a total of 88 crashes that resulted in fatalities in Austin roadways,
and in the month of January 2020 alone, there were a reported 11 fatalities due to vehicle crashes in Austin as well.
Most Notable Factors That Lead To A Car Accident
Identifying the main factors in what causes car accidents is the first step to protecting yourself and your family while driving. These factors include:
Distracted Driving –

Things such as texting-and-driving, eating while driving, switching playlists, and even a conversation with a passenger can all lead to a serious accident within a split-second. The best way to avoid such things is to avoid using your phone or to dine in at the restaurant or wait until you get home to eat. Give your attention to the road at all times.

Driving Under The Influence –

No driver should get behind the wheel if they have been excessively drinking, using an illegal substance such as marijuana or other narcotics, or even using prescription medication that inhibits mental and physical capabilities. If you plan to drink, make sure to get a designated driver or use a ride-share service, not only to get you home safely but to protect the surrounding drivers from harm as well.

Driving Fatigue –

Illness or exhaustion in drivers can prevent them from having a clear state of mind while driving, possibly leading to a severe car accident. It is recommended that the driver is well-rested and healthy in order to get behind the wheel, especially if it's going to be for a long period of time.

Dangerous Weather Conditions –

Severe rainstorms can cause roads to be extremely slippery and unreliable, and it is best to avoid them with a little pre-planning. Should you or a loved one have to drive in poor weather conditions, drive slowly, and be sure to give plenty of room to the driver in front of you. If the driver does not take the proper precautions into consideration when driving under these dangerous conditions, they can put themselves, and other drivers, in a dangerous position.
What To Do In Case Of A Car Accident
If in the event that you are involved in a car accident, follow these tips in order to process the circumstance in a more smooth fashion:
Remain Calm –

While it is completely normal to panic after being involved in a car accident, it is crucial to remain calm, and make sure your passengers are safe. If they suffered any sort of injuries, call for medical help immediately. 

Seek Medical Attention –

If you or your passengers have suffered any significant injuries, it is important to get medically evaluated as soon as you possibly can following the accident. Even if you don't feel like you've been harmed after a car accident, injuries inflicted can occur a few hours to days after the accident.

Inform the Authorities –

Contact 911 and notify them of where exactly the accident occurred. Remember to remain calm and steady when the police are collecting information.

Gather Strong Evidence –

If you choose to pursue civil justice, collect the necessary documentation at the scene in order to strengthen your personal injury claim, such as:

Any photographs of the injuries inflicted, vehicle damage, the license plate of the negligent driver, and the scene itself.

Pictures/notes on where and how the accident occurred, road conditions, and any other notable factors that came into play.

The names, contact information, license plate number, and insurance information of the at-fault driver.
Police reports, x-rays, medical bills, receipts, and proof of medication and rehabilitation services.
Call Upon a Trustworthy Attorney

– The car accident lawyers of

Ramos James Law, PLLC,

are proud to represent victims of car accidents in their fight for recovery. In order to protect your best interests, don't give an insurance company any sort of statement before contacting an attorney.
Austin Car Accident Lawyers Ready To Serve Civil Justice On Your Behalf
With over 10 years of experience dealing with personal injury claims, the Austin car accident lawyers of Ramos James Law, PLLC are dedicated to seek a proper financial compensation and deliver justice in the name of the victims involved in catastrophic car accidents.
Our compassionate lawyers will sit down with you, evaluate your case, and walk you through the legal process. From there, we can go through the proper documentation you provide us from the accident and see what legal options are available in order to seek out the maximum financial relief you deserve.
If you or a loved one has been injured in a car crash due to a negligent driver, contact us at Ramos James Law, PLLC today at 512.537.3369 for a FREE, no-obligation consultation.