Rollover Collision Case Successfully Resolves During COVID-19 for a Six Figure Settlement Obtained by Ramos James Law against Negligent Driver
by lauraramos | April 16th, 2020 | General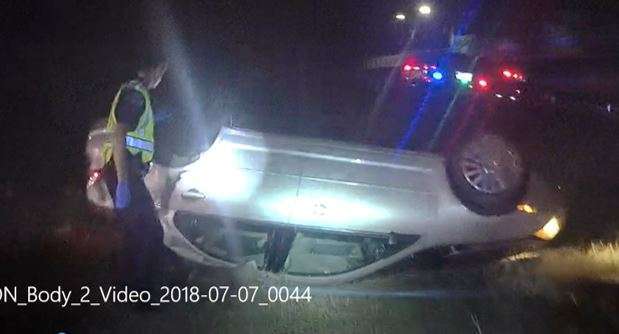 Names Have Been Changed to Protect The Privacy of Those Involved
On a hot summer night of 2018, our client Mark Garett who was a senior in high school at the time, was hanging out at his friends' house. A young man by the name of Derek whom Mark did not know, showed up at the house and offered to take everyone for a ride in his car. Mark was excited to spend time with friends and enjoy the road. Unbeknownst to Mark, Derek planned on trying to impress the occupants of the vehicle. He started driving on northbound Mopac at an increasingly high rate of speed. Mark asked Derek to please slow down, but Derek refused and instead, accelerated and starting aggressively shifting lanes. Not surprisingly, Derek lost control of his 2006 Mercury, which rolled over twice before coming to a rest.  Our client had to be transported by ambulance to the nearest hospital.
Ramos James Law was hired to prosecute the negligent driver and despite the current COVID-19 health crisis, we were able to help our client be debt free as well as put this matter behind him for good. Mark can now rest assured because he was compensated fairly for his injuries and losses.
Personal injury cases during the coronavirus crisis can experience delays but we encourage injury victims to not sit still: we can help. We have been successfully going after negligent drivers and insurance companies that delay payment of claims. Our law firm is among the few with the know-how and the technology to run 100% remotely. We are fully staffed and continue to help injured people through the current time.
We offer FREE telephonic and virtual consultations as well as electronic review and signature of documents. Do not let negligent individuals get away during this time. We can help. Call us at 512-537-3369.