Proving Fault In A Distracted-Driving Related Accident
by lauraramos | May 3rd, 2021 | Accidents, Auto Accidents, Driving tips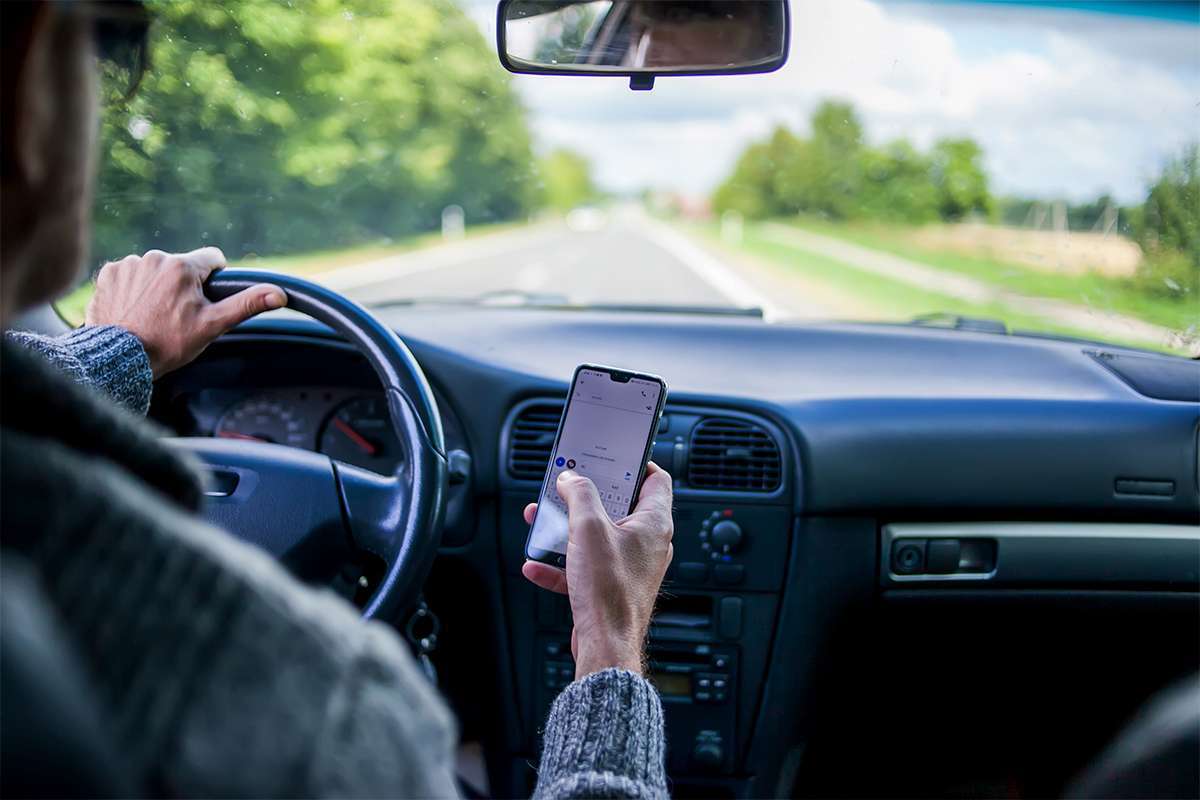 When a distracted driver causes a preventable collision, you are entitled to seek financial recovery for any damages they have caused to you.
When filing a civil suit against said driver, your best chance of proving negligence is to gather as much evidence as possible at the time of the incident – assuming you have not been seriously injured and can safely do so.
The Austin car accident attorneys of Ramos James Law, PLLC, are here to explain what distracted driving is and what evidence is needed in order to help support your claim.
What Is "Distracted Driving?"
Distracted driving can be classified as an event that does not allow a driver to focus and keep their cognitive, visual, and/or manual control of driving their vehicle.
Distracted driving behaviors include the use of a cell phone when behind the wheel, changing radio stations, eating and drinking, general reckless driving, or even having a conversation in which you are constantly looking at your fellow passengers while you drive.
As per the American Automobile Association (AAA), distracted driving leads to approximately nine deaths every day and 1000's of injuries. Additionally, there were approximately 398 Texan lives lost on roadways in 2019 as a result of distracted drivers.
Being distracted for five seconds is all it takes to cause a catastrophic accident that could've been avoided.
Evidence to Gather in a Distracted Driving Accident
When a negligent driver causes damages to your body and/or personal property, it is crucial to gather evidence to support any claim you may file. Of course, depending on the circumstances of your accident, you may need help from a loved one to help you secure the following types of evidence:
Photographs and/or video pertaining to the accident, including physical damages you suffered, vehicle damage, the location of the accident, and key street signs.
The full legal name of the negligent driver, their phone number, model of their vehicle, license plate number, and insurance information.
Any police reports (once they become available).
Any and all medical reports, medication prescriptions, hospital bills, proof of rehabilitation treatment, and doctor's notes.
What a Negligent Party Can Be Held Liable For
If proven guilty of causing an accident, a defendant (the negligent distracted driver) can be responsible for but not limited to:
Medical bills
Pain and suffering (physical and emotional)
Lost wages due to missing work as a result of injuries sustained
Vehicle and intellectual property damages
Austin Car Accident Attorneys Ready to Fight for Your Recovery!
When a distracted driver wreaks havoc into your life, causing serious harm that keeps you from the things you love, you are entitled to seek the financial recovery you deserve.
The Austin car accident team of Ramos James Law, PLLC, is determined to make things right. We will fight tooth-and-nail to get the financial compensation you deserve!
Contact Ramos James Law, PLLC, today for a FREE, no-obligation virtual consultation!