Police Chase Concludes After Car Crashes Into River
by lauraramos | June 14th, 2020 | Accidents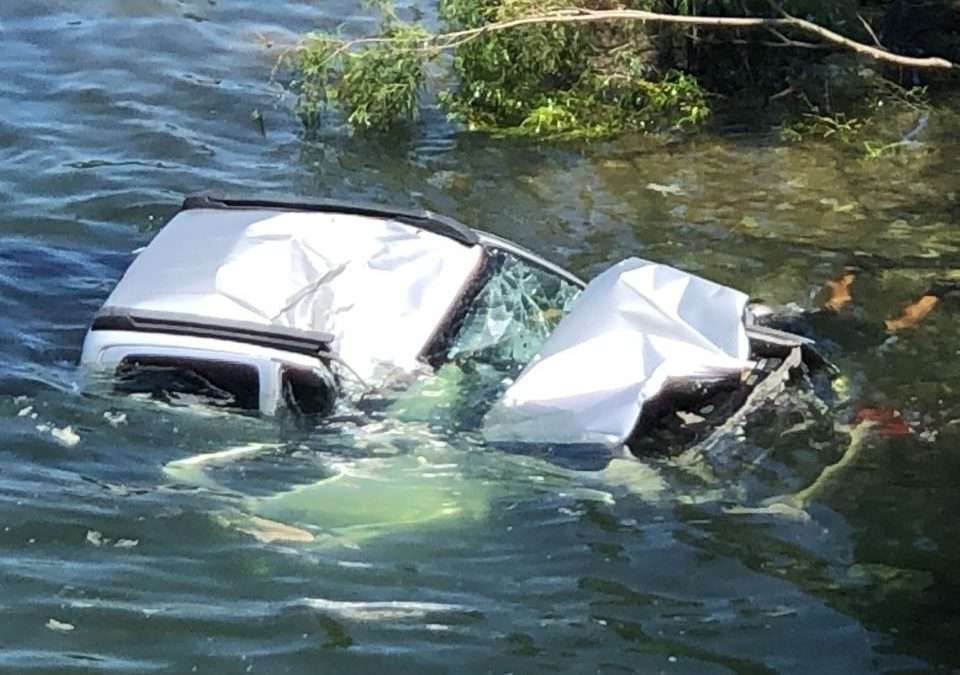 On the afternoon of Wednesday, June 10th, a truck being pursued by Austin PD crashed into the Colorado River in Southeast Austin.
Details About The Incident
According to local authorities, officials responded to a suspicious vehicle that was believed to be stolen at approximately 12:23 p.m.
Police started to chase the truck from an unspecified location, and the pursuit ended after the driver went off the rail on South Pleasant Valley Road and drove into the Colorado River.
The truck was removed from the river and no injuries were reported. With that being said, Police suspect that the individuals inside the truck managed to get out and fled from the scene following the crash.
The Dangers of Police Chases 
When police officers, state troopers, or other authority figures initiate a high-speed pursuit in order to stop someone, the resulting chase can often spark a great danger to anyone else sharing the road.
These end results can turn out to be disastrous and, at times, take the lives of innocent individuals who had nothing to do with the event.
Police Pursuit Fatalities Throughout the Years
According to data analysis done by FairWarning, through the use of recorded data from the National Highway Traffic Safety Administration, it was revealed that between 1979-2017, at least 13,100 individuals died as a result of being involved in a police pursuit, which tallies up to 36 fatalities annually.
Shockingly enough, out of those recorded fatalities, approximately 2,700 of those individuals were innocent bystanders. Those bystanders include pedestrians as well as other drivers struck by the suspect or, in rare cases, the police. 
The highest number of fatalities as a result of a police chase occurred between 2014 through 2017, tallying up at least 1,594 deaths with 300 of them being bystanders.
Most Notable Factors 
According to a study conducted by USA Today, the most commonly reported factors in regards to police initiating a pursuit between 1979 through 2013 included:
62% were a result of traffic violations, such as speeding, DUIs, and reckless driving.

19% were a result of nonviolent felonies offenses such as car theft and burglary. 

8% were a result of violent felonies offenses, including robbery and assault. 

8% were a result of misdemeanor offenses. 

3% were a result of the police assisting other police departments.
Austin Car Accident Attorneys Ready To Fight For You
While we never expect to be sharing the road with a suspect on the run from a police force, an unexpected event such as this can be bound to occur at any given time. 
And if you end up involved in an unwanted car accident and severely injured as a result of a negligent suspect being chased down, the results can be both debilitating or deadly. 
The Austin car accident lawyers of Ramos James Law, PLLC can help you seek legal action against the negligent party responsible for all of the damages inflicted.
Our attorneys can represent you in a civil court to fight tooth and nail in order for you to receive the necessary financial compensation and justice you deserve.
Dedicated car accident attorneys you can trust.  Contact Ramos James Law, PLLC today.
Source: KXAN