Fiery Crash Claims the Lives of Fourth Victim
by lauraramos | June 28th, 2018 | News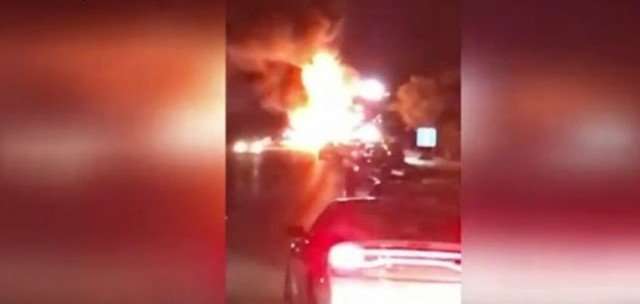 Earlier this month, a fiery crash in Hays County tragically ended the lives of two parents and sent their 12-year-old daughter and another individual to the hospital. Just this past Tuesday, June 26, the 12-year-old daughter succumbed to her injuries.
The party responsible for the accident also died in the accident.
Details of the Accident
The horrific car accident involved three vehicles. The male driver of a Nissan Titan pickup truck traveling northbound on RR12 suddenly swerved into the southbound lane where he clipped a woman driving a Chevrolet Traverse.
The woman spun out, hit the guardrail, and skidded along until the vehicle came to a stop shortly after. She would survive the accident with minor injuries.
The Nissan Titan then continued down the southbound lane where it eventually crashed head-on into the Lincoln SUV that the family of four was driving. The crash killed both parents at the scene and the resulting fire led to the death of the man in the Nissan Titan.
The daughter of the parents slain in the car accident was taken to the hospital where she recently passed. Another passenger in the Lincoln SUV underwent life-saving surgery and is expected to recover.
Austin Car Accident Statistics
According to the Austin Police Department:
Austin saw an increase in fatal car crashes in 2016 with 79 for the year. The average over the previous nine years stood at 67 accidents per year.

That is equivalent to 8.3 traffic fatalities per 100,000 people, down from 2015's 11.3.
The report also points out that:
Nearly half, or approximately 47 percent, of motor vehicle crashes occurred on a highway.

Between 2007 and 2016, IH-36 saw 120 fatal car crashes. US 183 had 52 fatal traffic accidents.

More than two-thirds of crashes, roughly 68 percent, involved the death of the offender.

Speeding was a factor in 53 percent of crashes.

Two-thirds of at-fault drivers did not have a valid license at the time of the car accident.

The majority of at-fault parties were male.
Have you been involved or lost someone in a car accident? Reach out to a dedicated Austin lawyer at Ramos James Law today.
At Ramos James Law, PLLC, we understand that a car crash is a very traumatic experience, but you don't have to face it alone.
Experienced and compassionate attorney Laura Ramos James has been fighting for those who truly need it most for nearly ten years and now extends her helping hand to you. If you are in need of legal protection and guidance, contact Ramos James Law, PLLC, today at (512) 537-3369 to schedule your free legal consultation.
Information and image pulled from kxan.com.