Early Morning Police Chase Ends in a Crash and Arrest
by lauraramos | July 28th, 2020 | Accidents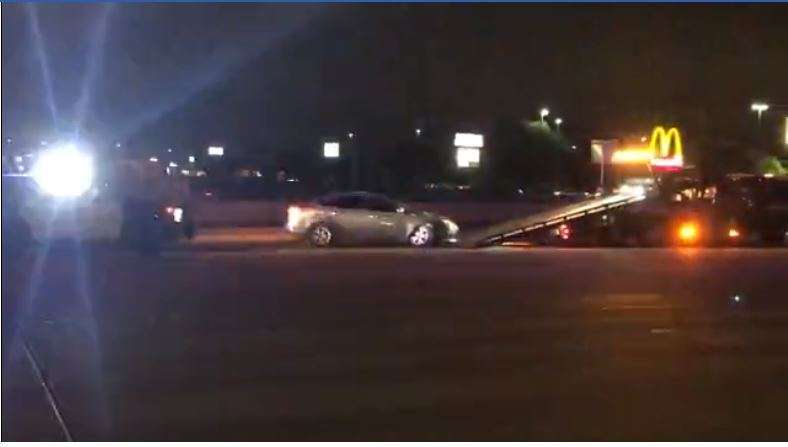 On the very early morning of Tuesday, July 21st, Austin PD took a suspect into custody after chasing him around the city before he ultimately crashed his vehicle.
About the Accident
According to local authorities, the pursuit ended in a crash at approximately 3:30 a.m. near the William Cannon Drive bridge on I-35. There was no word on what initiated the pursuit, but the suspect was already wanted for aggravated assault.
Luckily, no injuries were reported at the scene. While these types of events may seem very rare to the average driver, they can happen at any given time.
A Brief Overview on Police Pursuit Car Chases
Police chases are known to be extremely dangerous and involve high speeds between law enforcement and suspects, serving as a great danger to anyone sharing the road.
Between 1979-2017, a total 13,100 fatalities occurred as a result of police pursuit-related accidents, which averages out to 36 preventable deaths within U.S. roadways per year.
Additionally, an estimated 20.6% of those killed in these types of accidents were innocent bystanders and pedestrians. In the same data compiled by FairWarning, it was concluded that the highest spike occurred between 2014-2017. Within that 3-year time frame, there were at least 1,594 fatalities confirmed. 
Notable Factors That Initiate Police Pursuit Chases
While each case has its own unique cause behind it, USA Today compiled data in regards to the most commonly reported factors that initiated police pursuits between 1979-2013.
The study reported that:
62% of chases were as a result of traffic violations such as reckless driving and intoxicated driving.

19% of chases were as a result of nonviolent felony offenses like car theft and burglary.

8% were as a result of violent felony crimes such as a form of assault and robbery.

8% were as a result of misdemeanor offenses.

3% were as a result of other police departments or law enforcement assisting during the pursuit.
Ramos James Law, PLLC: Dependable and Trustworthy Austin Car Accident Attorneys
In the event of an unexpected police pursuit that can disrupt the safety of fellow drivers, you may be eligible to seek financial relief against the fleeing driver or a police driver that drove recklessly if they caused your catastrophic accident.
The Austin car accident attorneys at Ramos James Law, PLLC, are here to serve those car accident victims in Travis County and its surrounding areas in order to help them get the proper financial compensation they deserve so they can recover from their gruesome injuries.
Injured in an unexpected police pursuit? Justice is only a consultation away! Contact Ramos James Law, PLLC today to schedule a FREE consultation!
Source: KXAN