Dog Bite Attack? Here's What To Do Next!
by lauraramos | April 5th, 2019 | Accidents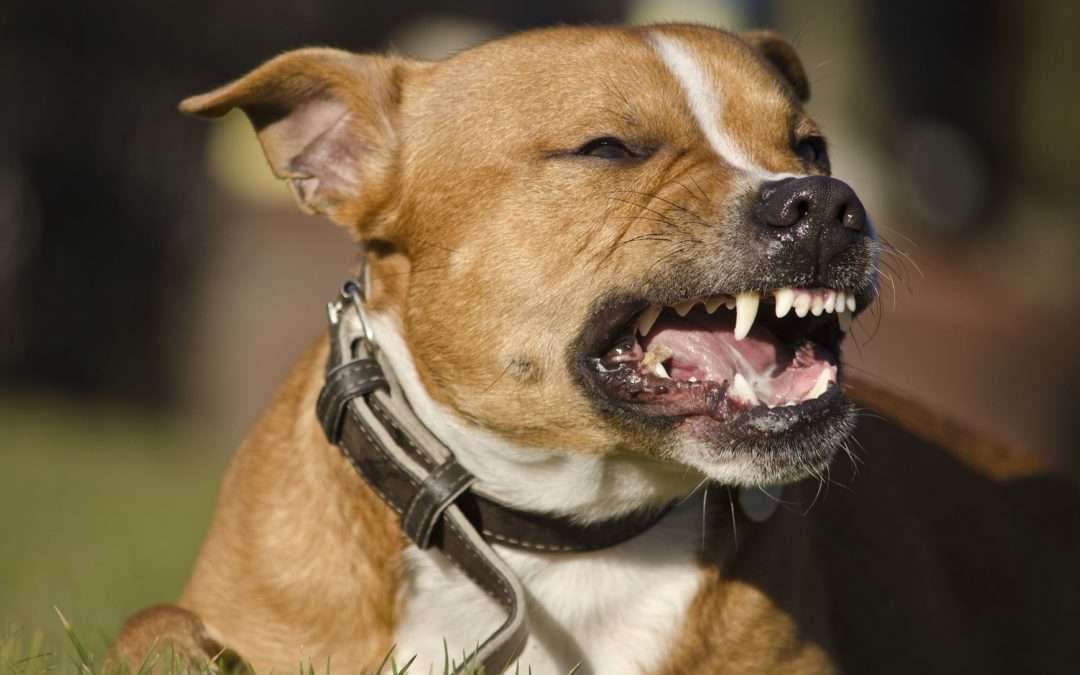 According to DogsBite.org, between 2005 to 2013, there were 34 fatalities in Texas due to dog attacks. This placed Texas as the leading state for dog attack-related fatalities.
But the rate of dog bites is enormously higher.
As per the Centers for Disease Control and Prevention, approximately 4.5 million dog bites occur each year in the United States with nearly 1 out of 5 bites becoming infected. Just as startling, in 2015, more than 28,000 people underwent reconstructive surgery as a result of being bitten by a dog.
Dog bites can be extremely serious, especially for young children, and can easily lead to major medical complications.
If you have suffered damages as the result of a dog bite attack, know that Ramos James Law is here for you.
Texas Laws Regarding Dog Bite Liability
Texas does not currently have a specific statute that covers liability for dog attacks. Considering past cases that have made it to the Texas Supreme Court, such as Marshall v. Ranne 511 SW 2d 255 (Tex. S.C. 1974), Texas is still considered a "one bite rule" state when it comes to dog attacks.
This one bite rule essentially means one of two things; first, that the victim who filed the case against the liable party must be able to prove that the dog's owner failed to control the dog, which resulted in the victim's injuries or; that the dog's owner knew the dog had a history of violence and/or aggressiveness towards other people.
Using this rule in an example, you decide to go outside for a quick walk. While you are enjoying the fresh air, your neighbor's dog attacks and bites you. Now under Texas law, you must be able to display to the court that either your neighbor failed to restrain the dog or that your neighbor knew that their dog was aggressive in nature.
Under the Texas statute of limitations, victims of a dog attack have two years to file a personal injury claim against the negligent party. If the case is not filed within these two years, starting from the date that the attack happened, the court will dismiss the case without it being presented or heard.
Common Types of Dog Attack Injuries
There is a multitude of injuries that can be suffered as a result of a dog attack. The most common injuries include:
Deep lacerations

Deep bite wounds

Broken bones

Disfigurement to the face and/or other parts of the body

The transmission of rabies if the dog was not up-to-date on their vaccinations

Infections in cuts, lacerations, scratches, and/or bites
These injuries can lead to:
Emotional trauma

Physical scarring

Life-long disability

PTSD
Most Common Breeds That Attack
Some of the most frequently cited breeds to attack are likely expected while others not so much. Be cautious around the following types of breeds:
Bulldogs

Kangals

Rottweilers

Doberman

American Pitbulls

English Mastiffs

African Wild Dogs

German Shepherds

Pitbulls

Chihuahuas

Australian Shepherds

Bull Terriers

Jack Russell Terriers

Papillons
Of course, regardless of the type of breed, if you do not know the dog, you and your children should be extremely cautious about approaching it.
Compensation That Can Be Secured After a Dog Bite Attack
The various types of compensation that can be obtained following a lawsuit include:
In cases of disfigurement, the victim may collect monetary compensation.
Compensation for necessary medical expenses such as doctor visits, psychiatric guidance, hospital admission, medication, surgery in both general and cosmetic sectors, and any other necessary expenses that arose from the attack.
In cases of traumatic physical injury, compensation for emotional distress may be awarded.
In cases of complicated recovery that might interfere with the victims work life, compensation for the affected profits, wages, etc., may be granted.
If the person who has a close relation to the dog bite victim files a loss of consortium, they will receive compensation for their distress. This typically includes parents and children.
If there are any cases where the victim of a dog attack cannot receive compensation, the person responsible for the dog may be required to use their homeowner's insurance to cover the damages. This is not always the case, however. A lawyer will need to examine the homeowner's policy to find any provisions that cover such incidents.