Accidents and Herniated Disc Injuries: Everything You Need to Know
by lauraramos | November 14th, 2020 | Accidents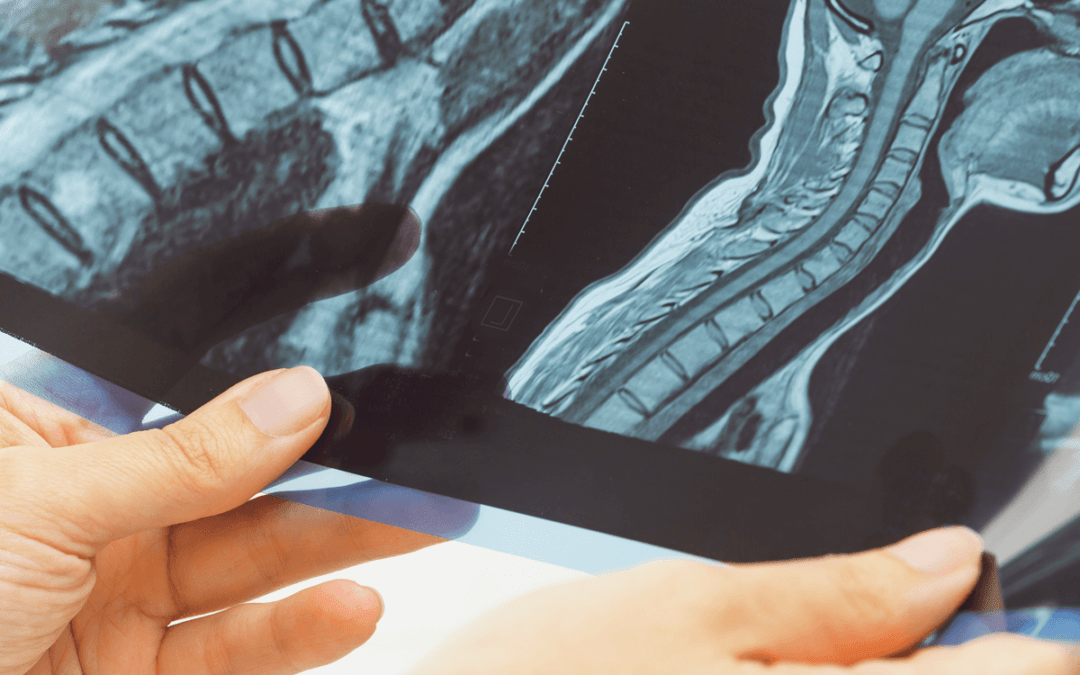 Anyone that's ever had a neck injury could describe it as excruciatingly painful and debilitating. Some of the most common injuries of the neck happen at the vertebrae, where a herniated disc can lead to long-term impairments that affect a person's work and daily activities.
Fortunately, the Austin personal injury attorneys of Ramos James Law, PLLC, have a decade of experience in handling personal injury cases, and we can help shed some light on what kind of accidents cause herniated disc injuries, how to treat them, and how we can help you get the financial relief you need to overcome such a traumatic experience.
What Causes Herniated Disc Injuries?
A herniated disc takes place when a portion of the inner part of the disc leaks through the outer section. The fluid from the disc can cause severe pain when it leaks onto the nerves of the cervical spine due to the inflammatory proteins found in the disc.
Any sharp twist to the neck can cause pressure on the discs, which can lead to tears and damage that allow the inner portion of the disc to bulge out between the vertebrae and leak fluid into the spinal column. Even tears and other injuries to the outer fibers of the disc can let the center of the disc leak out.
Unfortunately, these kind of injuries aren't uncommon when an individual suffers any one of these kinds of accidents:
Slip-and-Falls
Car accidents
Truck accidents
Bicycle accidents
Work-related accidents
Pedestrian accidents
Motorcycle crashes
Assaults and violence
Ramos James Law, PLLC can represent your personal injury case if your herniated disc injury was caused by a slip and fall, a car accident, a truck accident, pedestrian accidents, or a workplace injury.
If You've Been in an Accident, Watch Out for These Symptoms of Herniated Discs
Pain is the most obvious and common symptom caused by herniated discs. Certain individuals may also experience sharp pains, a constant burning sensation, or tenderness in the neck around the vertebrae.
In particular cases, pain from a herniated disc can cause pain to radiate down through the neck. The pain may persist through the shoulders, arms, and hands. Tingling, numbness, and weakness are also common symptoms of a cervical herniated disc.
The symptoms can intensify with certain activities or movements. For example, turning your head in a specific direction can give you the sensation of sharp pain. Lifting heavy objects could also intensify the pain and symptoms of a herniated cervical disc.
The precise location of a herniated disc also determines symptoms, which can help to identify the location of the cervical injury. If the disc becomes herniated, the person generally experiences weakness and pain in the deltoid muscles and throughout the shoulder. Pain and weakness in the biceps, hands, and forearms may also occur, as well as a limited range of motion with a herniated disc.
Diagnosing and Treating Cervical Herniated Discs
Physical examinations help physicians identify the symptoms of a herniated disc. The doctor tests the person's reflexes, range of motion, balance, and sensory loss, as well as other factors. In addition, imaging tests such as CT scans, x-rays, and MRIs, can help diagnose a herniated cervical disc.
Depending on the location of the injury and the symptoms, a doctor may implement a treatment plan that includes one or more of the following:
Muscle relaxers
Rest
Pain medication
Physical therapy
NSAIDs for swelling and pain
Epidural steroid injections or nerve root injections
If the symptoms persist or the person develops additional symptoms, the physician may suggest surgery. Cervical surgery may also be required in instances involving loss of bladder or bowel control and trouble walking or standing.
Nevertheless, medical bills pile up after personal injury accidents, and personal injury claims involving herniated discs can be complex. Because insurance companies usually try to claim that victims are exaggerating their symptoms, our personal injury lawyers can evaluate your case and help build its validity for a fair compensation of damages.
Austin Personal Injury Attorneys You Can Count On
When you get an injury as life-changing as a herniated disc injury, it is crucial to seek out medical attention and compile evidence if you were not at fault. It is important to document the details on how the incident occurred and the severity of your injury in order to make a strong case.
Once you have received medical attention, touch base with the Austin personal injury attorneys of Ramos James Law, PLLC as soon as you're ready to initiate a claim. Act fast, as your particular personal injury accident may adhere to strict state statute of limitations.
A herniated disc that occurred in an accident caused by negligence needs to be resolved properly. Contact Ramos James Law, PLLC today for a FREE no-obligation consultation!