30-Plus Vehicle Pileup Near Austin Due to Heavy Fog
by lauraramos | January 3rd, 2019 | News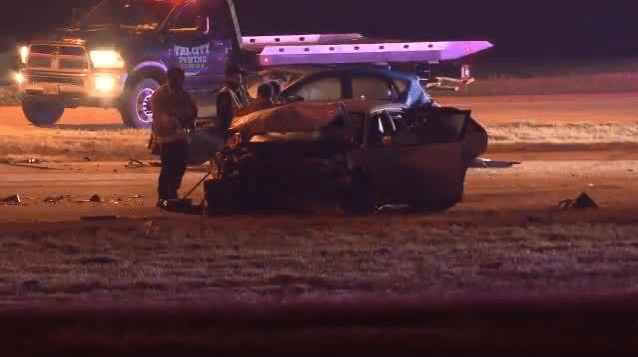 Unfortunately, 2019 started on a harsh note as over 30 vehicles were involved in a pileup near southeast Austin.
At around 1:30 a.m., on New Year' Day, first responders rushed to assist over 50 individuals who had been involved in a multiple-vehicle pileup. The Austin Police Department declared that 32 vehicles had been a part of the incident.
According to KXAN-TV, the collision took place in the southbound lanes of the State Highway 130 near Harold Green Road. Austin-Travis County EMS stated that heavy fog had been present in the area at the time of the incident. Officials said this condition may have been the cause of the accident.
Of the 56 victims involved in the pileup, 10 were transported to nearby hospitals; seven sustained minor injuries and two severe, but non-life threatening, wounds.
The SH-130 did not reopen until 9:00 a.m. after the accident had been investigated and debris completely cleared.
What to Know About Multiple-Vehicle Crashes
In 2016, according to the Insurance Institute for Highway Safety (IIHS), 16,844 people died due to multiple-vehicle crashes in the U.S.
The causes of multi-vehicle accidents can include:
Severe weather

Drunk driving

Distracted driving

Speeding
While accidents do occur, there are actions that we can take to lessen the potential of being involved in one:
In case of severe weather, avoid driving if possible.

If you do find yourself driving under bad weather such as heavy fog or rain, drive carefully, always keeping an eye on your surroundings.

Do not drink and drive.

Obey the speed limits.

All passengers must wear their seatbelts at all times while driving.
If you have been involved in a multiple-vehicle accident, contact the experienced and compassionate team at Ramos James Law, PLLC to help you through this difficult time. We are ready to stand up for your rights.
Contact Ramos James Law, PLLC, today at (512) 537-3369 or send us an email to request a free initial case evaluation.
Source: KXAN