18-Wheeler Crash Leaves 22-Year-old Dead
by lauraramos | August 23rd, 2020 | Accidents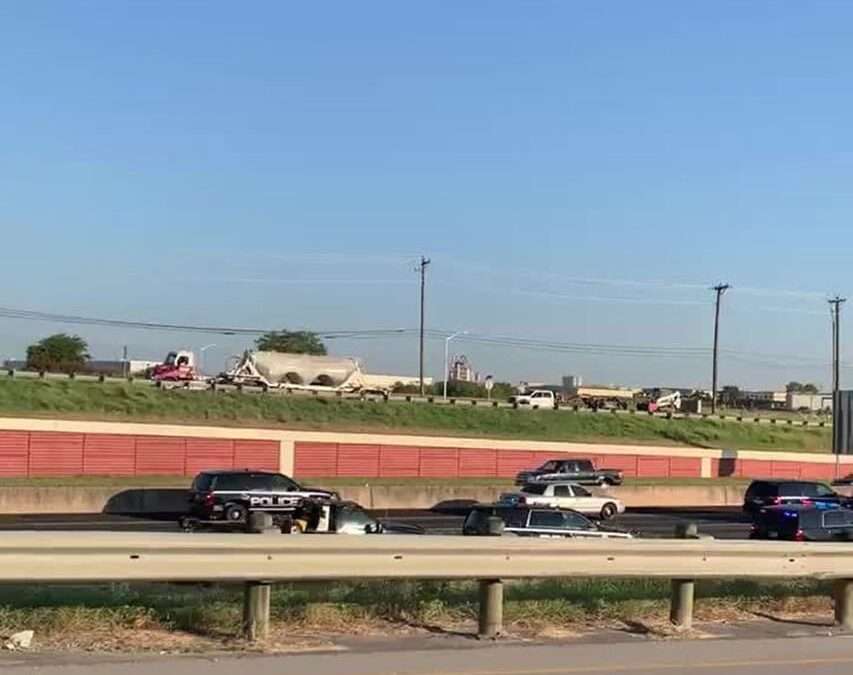 According to the Kyle Police Department, the accident occurred on August 20th on the northbound lane of Interstate 35 shortly before 5 a.m.
Details of the Accident
A 33-year-old was driving an 18-wheeler on I-35, near mile marker 217, when the big rig he was operating struck a box truck and a tow truck that were parked on the right shoulder of northbound I-35. As a result, a 22-year-old truck driver was killed instantly, according to police.
The victims of the crash were both outside of their vehicles when the accident occurred. The driver of the box truck was injured as a result of the crash and was treated at nearby hospital.
According to police, the driver of the 18-wheeler attempted to flee the scene of the crash and was later arrested, with mutual help from the Hays County Sheriff's Office, and charged with Accident Involving Death.
Texas Car Accidents by the Numbers
According to the Texas Department of Transportation (TxDOT), there were 39,193 crashes involving commercial motor vehicles in 2019. Of those crashes, 543 were deemed as fatal and resulted in a total of 613 deaths.
On the other hand, there were 1,124 suspected serious crashes involving commercial motor vehicles with 1,471 suspected serious injuries.
In addition, non-incapacitating crashes accounted for 3,403 accidents with 4,733 non-incapacitating injuries, and 5,639 possible injury crashes with 8,937 injuries.
With regard to 18-wheelers, last year semi-trailers were involved in:
 452 fatal crashes

 844 suspected serious injury crashes

2,267 non-incapacitating crashes

3,530 possible injury crashes
Serious Injuries Involved in a Truck Accident
Because big rigs usually weigh around 80,000 pounds, when we compare it to a passenger car that typically weighs around 3,000 to 5,000 pounds, it is easy to see why these types of accidents can cause great injury and even death.
It is not uncommon for a victim of this type of accident to sustain:
Soft tissue injuries (e.g. muscle tears, torn ligaments)

Whiplash

Cuts and lacerations

Burns

Broken bones

Spinal injuries

Head and brain injuries (e.g. concussions, traumatic brain injury)

Internal organ damage

Emotional, behavioral, and/or mental anguish

Wrongful death
Ramos James Law, PLLC: Dependable, Trustworthy Austin Car Accident Attorneys
In the event of an unexpected vehicle accident involving an 18-wheeler or commercial motor vehicle, you may be eligible to seek financial relief for any and all injuries that were the result of a negligent truck driver.
The Austin car accident attorneys at Ramos James Law, PLLC, are here to serve those truck accident victims in Travis County and its surrounding areas in order to help them get the proper financial compensation they deserve so they can recover from their serious injuries.
Injured in an 18-wheeler accident? Justice is only a consultation away! Contact Ramos James Law, PLLC today to schedule a FREE consultation!
Source: KXAN